Saiki Kusuo a.k.a. JoJo! ???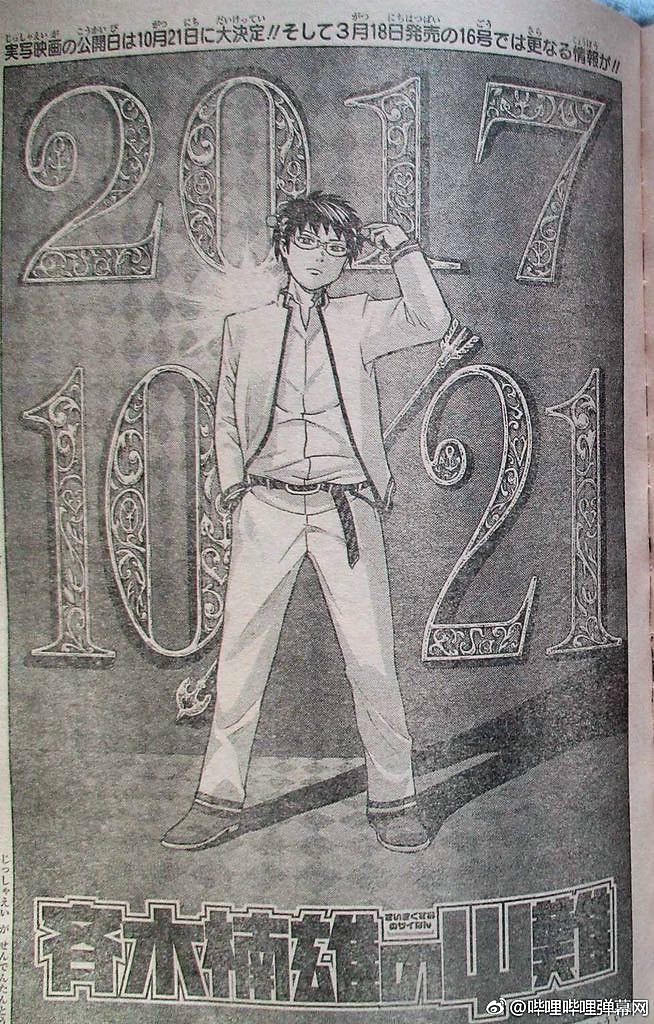 Seems like we finally have a release date for "The Disastrous Life of Saiki Kusuo"!
Update 2017.03.06 @ 8.50: When Aso Shuichi tweeted that the quality of the Gintama posters are awesome as usual, Director Fukuda replied that the quality of the Saiki posters are also impressive, and that it's about time they announced something. Tanoshimi!