As tweeted earlier, a 1min 30s theatrical trailer of Wotakoi has been released this morning. New cast revealed includes Wakatsuki Yumi who plays a fujoshi cosplayer of a certain game character, and Imada Mio who plays a colleague at Narumi's workplace.
Hirotaka screencaps, just because ?
Sagisu Shiro, famous for his music in the Evangelion series and Shin Godzilla, is revealed as musical composer for the movie. All the 'musical' songs in the movie are in his charge.
Sagisu's comment on Kento:
Yamazaki Kento-kun was rapidly absorbing the musical elements there and then, like how a sponge absorbs water. It's my first time meeting a male vocalist that made such remarkable progress. He has tremendous talent. Although the time we spent recording was short, his evolution has without a doubt raised his potential as a musical actor to another dimension. I praise him from the bottom of my heart!
Kento's comment:
This was my first time doing a musical, so I was taught everything from scratch. But the songs were all fun so I really enjoyed singing. Mitsuki-chan was too good, I was trying my best not to hold her back. I was allowed to watch the filming of the scene where Narumi sings while strolling alone by the sea, and her voice was really amazing, I thought, "she does it great as always". Sagisu-san was very precise in his direction, not only the singing aspect, but also on the kind of feeling or mood to bring out. I thought of trying to do whatever Sagisu-san said, and when I did it felt great.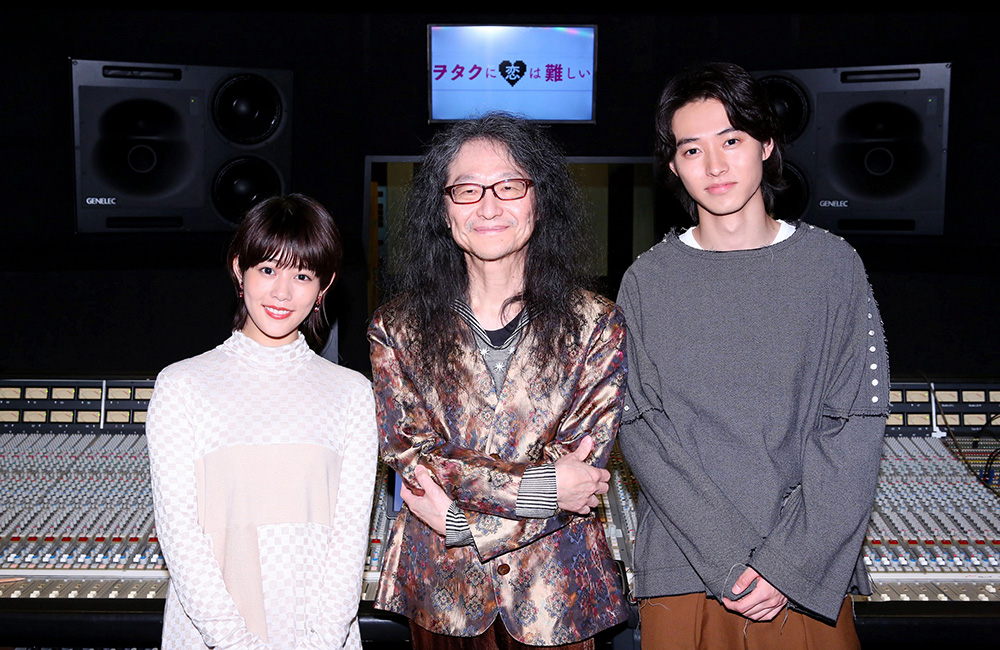 Wotaku ni Koi wa Muzukashii releases 7 Feb 2020.