Two months ago, it was announced that the TV Anime "JoJo's Bizarre Adventure: Diamond Is Unbreakable" will collaborate with popular "Real Escape (Dasshutsu) Game". The event will be held in Tokyo, Osaka and Kumamoto this summer. The game is titled "JoJo's Bizarre Escape from the Amusement Park" and is set in Morioh-cho where Kira Yoshikage – main antagonist of the Diamond is Unbreakable arc – has been hiding for years. Participants who are 'trapped' in the amusemement park have to find ways to escape by solving various puzzles.
A press conference will be held today at Tokyo Dome City.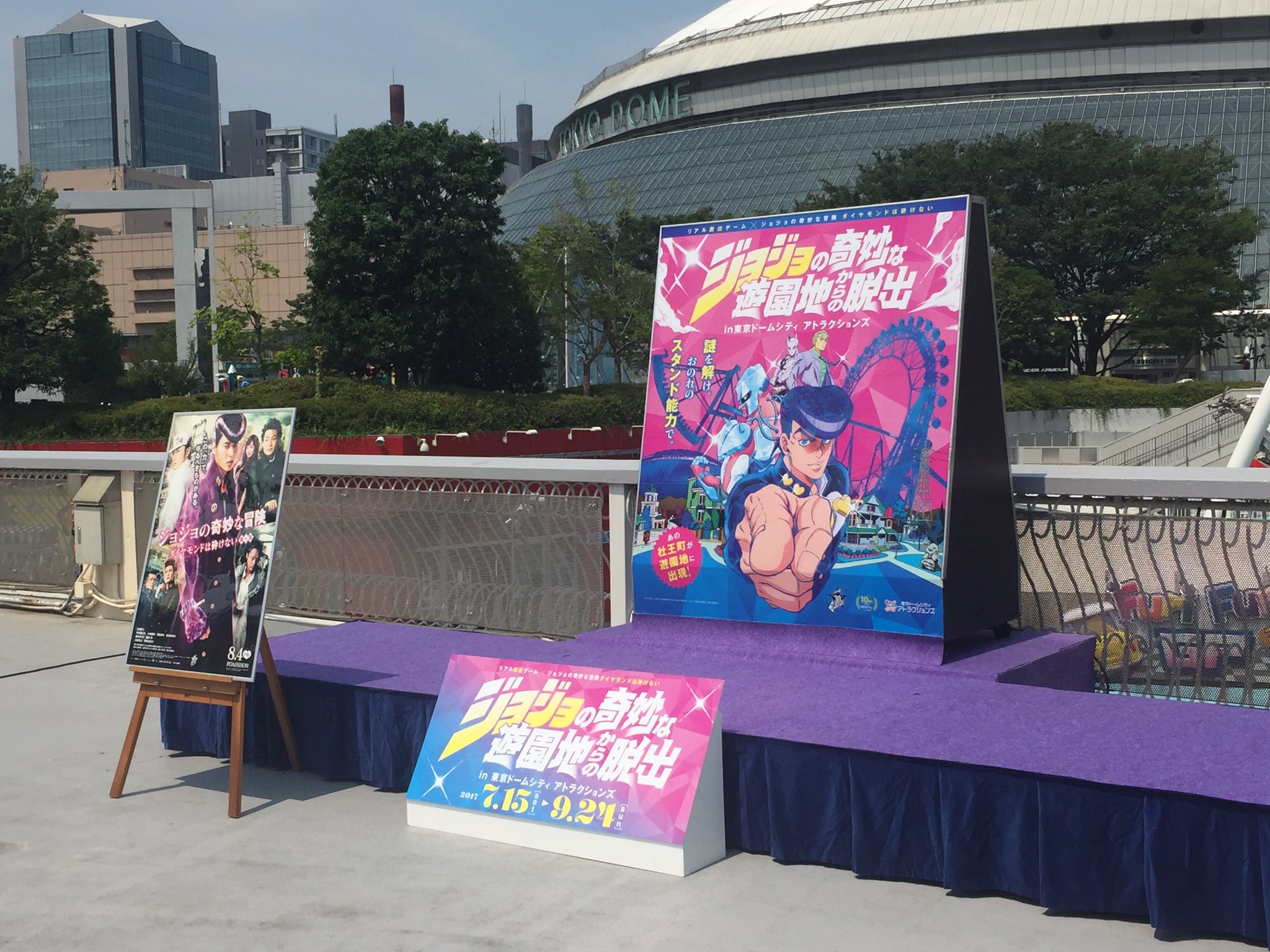 According to the official JoJo movie twitter, Yamazaki Kento just played the Escape Game, and correctly answered a question given by the staff. I think he was given this practice question at the official Dasshutsu site =D He ended the experience with a photo session!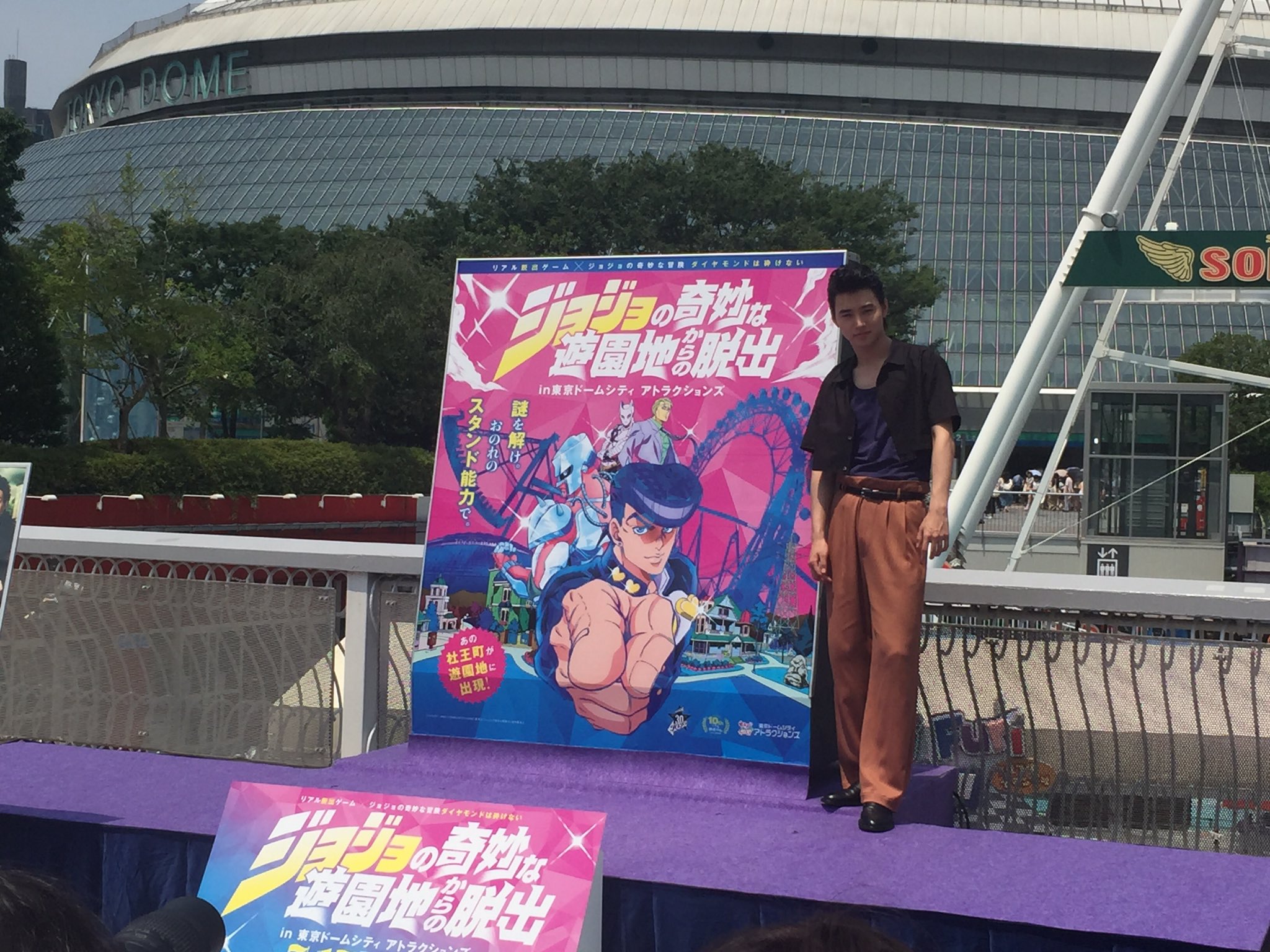 I was a bit apprehensive at first, but since I was able to answer the practice question, I think I might give it a go? lol. The event will be held at Tokyo City Dome Attractions from 15 Jul to 24 Sep, at Hirakata Park (Osaka) from 21 Jul to 18 Sep, and at Greenland (Kumamoto) from 22 Jul to 3 Sep, 2017. More information at the official website!