It was announced last year that TBS would be making a drama based on Ikeido Jun's novel "Rikuou". The drama will be led by Yakusho Koji who will play Miyazawa Koichi, the fourth generation president of "Kohazeya", a company making tabi socks. With declining sales figures, Miyazawa decides to stake the company's future in a new line of running tabi called "Rikuou".
Today, TBS announced that the role of Miyazawa's oldest son will be played by Yamazaki Kento. Turning 23 next month, Kento will play 23-year-old Miyazawa Daichi. After graduating from university, Daichi fails to find employment and starts helping out at "Kohazeya". He's entrusted with the production of "Silkclay", used in the sole portion of "Rikuou".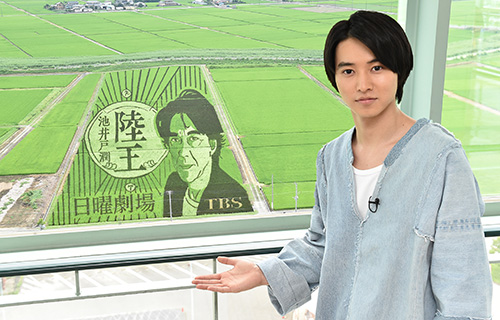 Kento with the "Rikuou" rice paddy art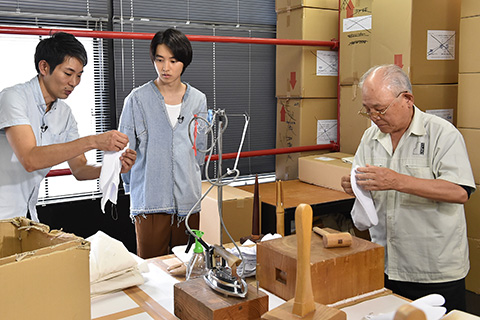 Kento observing the production of tabi socks
Notes:
Tabi are traditional socks where the big toe is separated from the rest of the toes.
Some of Ikeido Jun's famous novels adapted to dramas include "Hanzawa Naoki" and "Shitamachi Rocket" (TBS), and "Tamiou" (TV Asahi).
"Rikuou" will be aired on Sundays 9pm, starting October 2017.