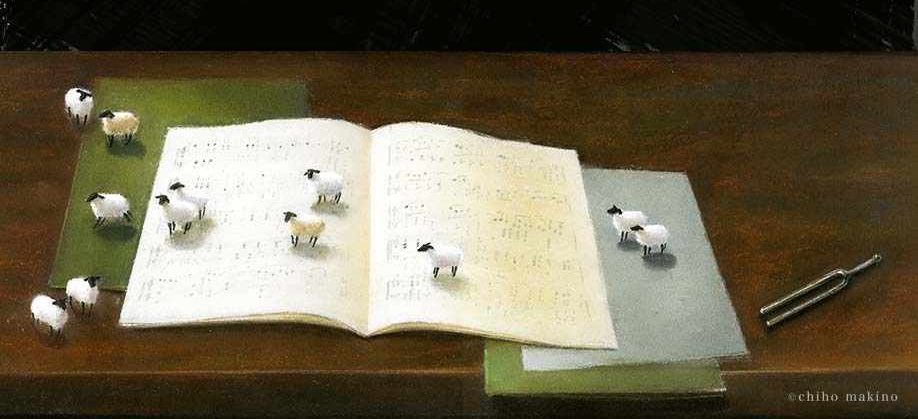 Yamazaki Kento will play the lead role in the movie "Forest of Sheep and Steel" (Hitsuji to Hagane no Mori) which will be released in 2018. The story is based on Miyashita Natsu's novel which is the winner of the Booksellers Award in 2016.
"Forest of Sheep and Steel" is a coming-of-age story about high school student Tomura Naoki who becomes intrigued by the piano after his encounter with piano tuner Itadori Soichiro. After graduating from high school, Tomura, who didn't have any ambition in life prior to this meeting, trains to be a piano tuner.
I've only read the first part of the novel, which is available online, and in that important first meeting with Itadori, Tomura could smell the forest as the piano was being tuned.
The movie will be directed by Hashimoto Koijiro, who worked with Kento before in "Orange", and Itadori Soichiro will be played by veteran actor Miura Tomokazu.
Kento's comment: "Reading the novel, the sound, scenery, smell, and the relationship between people, everything was depicted in a delicate, careful and very gentle way. What is required – talent or hardwork? Am I doing my job for the sake of someone? As a piano tuner and as a person, Tomura worries about these, and matures slowly while encountering failures. He's someone I empathize with. I think this is something anyone in any profession is able to empathize with. I'm really excited about how the uniqueness of piano tuning, the forest, and the piano will be depicted on film."
Since late last year, Kento has been learning and practicing piano tuning in Hokkaido in preparation for the role. Filming will start this month in Hokkaido, mainly in Asahikawa, and will last till mid-March. From June onwards, they'll be filming the summer scenes. "Forest of Sheep and Steel" will be distributed by Toho and will be released nationwide (Japan) in 2018.