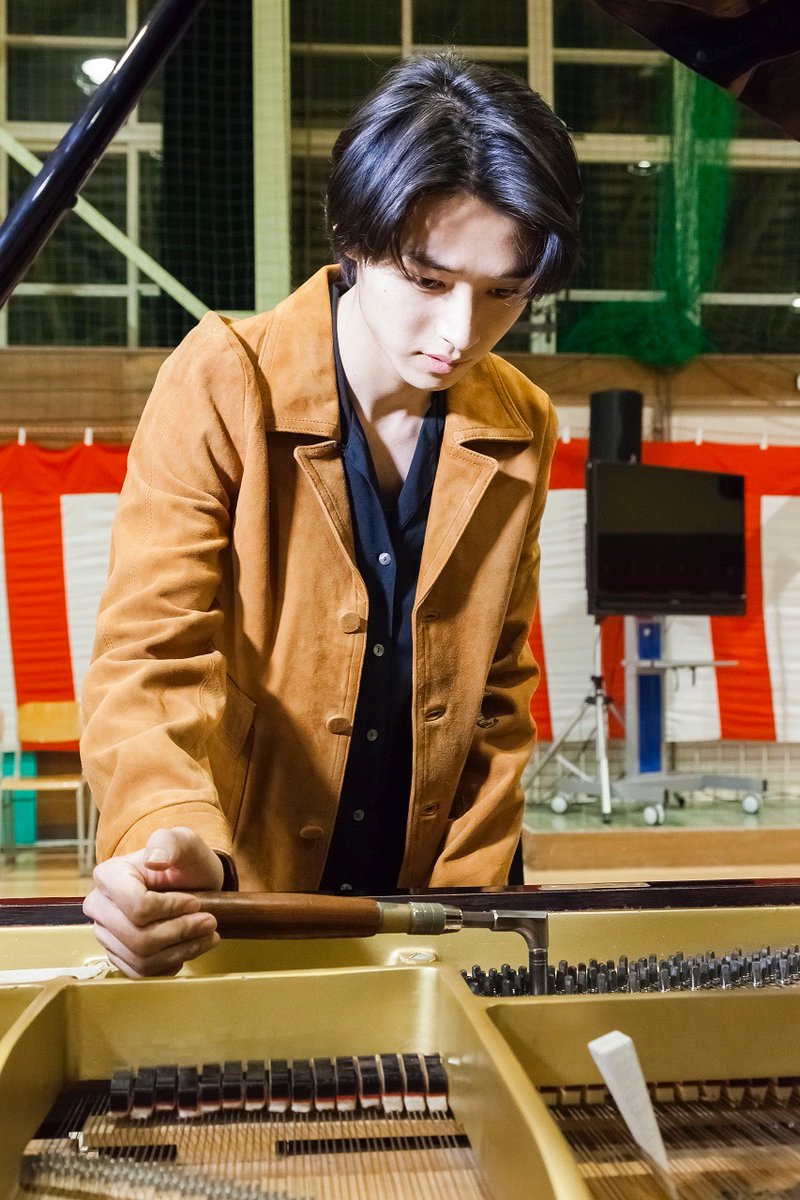 On 15 March 2018, Yamazaki Kento made a surprise appearance at the graduation ceremony of Asahikawa Shunkoudai Junior High School in Hokkaido. In the movie "Hitsuji to Hagane no Mori" (A Forest of Sheep and Steel), he plays a young man inspired to become a piano tuner after watching a man tune the piano in his school.
There were about 450 students and guardians at the graduation ceremony, and Kento made his appearance towards the end of the ceremony when emotions were running high. His sudden appearance was so 'hot' that it 'melted the snow' that piled up outside the school, according to the news article lol.
Kento revealed that in fact the night before, he already visited the school and helped to tune the piano together with his teacher, the one that taught him piano tuning for the movie. The students were surprised to find out that the piano was touched by Kento. They sang their school song with piano as accompaniment to Kento as a present. Some students cried while singing, and Kento was also seen holding back tears while listening.
They took a group photo, and after his congratulatory message, the students spontaneously created a path for him to walk through. He gave them high fives as he left the hall.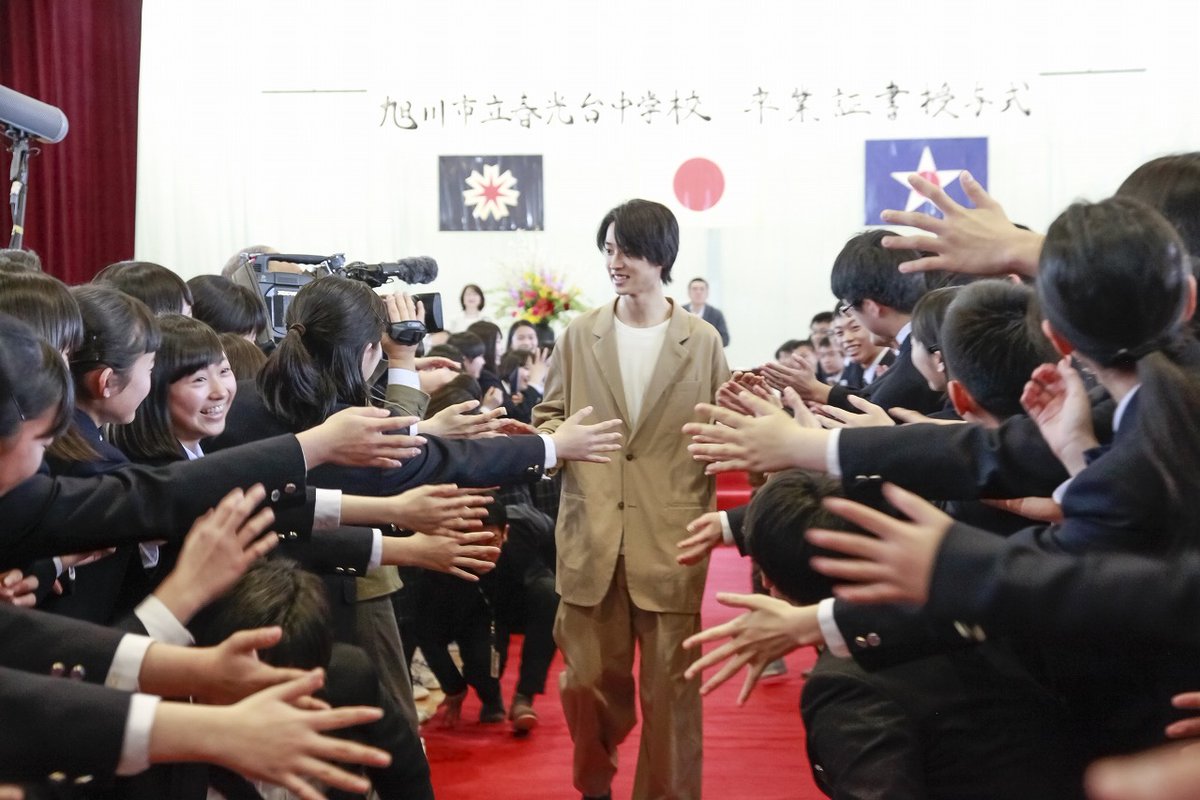 Kento's message:
To all third year junior high students, congratulations on your graduation. I rarely get the chance to intrude in such a once in a lifetime ceremony, so very strangely I'm nervous. Furthermore, it was exactly a year ago that I filmed in this hall, a scene where Tomura, the role I play, met the piano for the first time and decided to become a piano tuner. It was a very important scene, so it brought back memories.

Most of the scenes in 『Hitsuji to Hagane no Mori』 were filmed here in Asahikawa, so I have many fond memories in Asahikawa. Like the delicious ramen, Genghis Khan, etc. The penguins taking a walk in Asahikawa Zoo were also adorable (lol).

I think many of you will move on to high school after this, but please challenge yourself in all kinds of things. And if you find something you like, pour your heart into it. If you plod on steadily and diligently, I think it'll also connect to your dreams and your work.

Tomura was in 2nd year of high school when he first got charmed by the job of piano tuning and aimed to be a tuner, but indeed at the start he kept encountering failures and couldn't do it well. But Tomura loves the tuning job, and continued steadily and diligently without giving up.

It's a story that would give everyone who's about to enter a new phase of life that little push on the back. So I hope that you'd watch the movie (when it releases). Once again, congratulations on your graduation today.
More photos from the event: