Fujitsu General reported that Yamazaki Kento visited their Kawasaki HQ yesterday and made a surprise appearance during the new employees orientation. Everyone had 'very very shocked looks' on their faces, and were saying things like 'eh?' 'what's going on?' 'is this an illusion?' etc. Same reaction as last year ne, lol.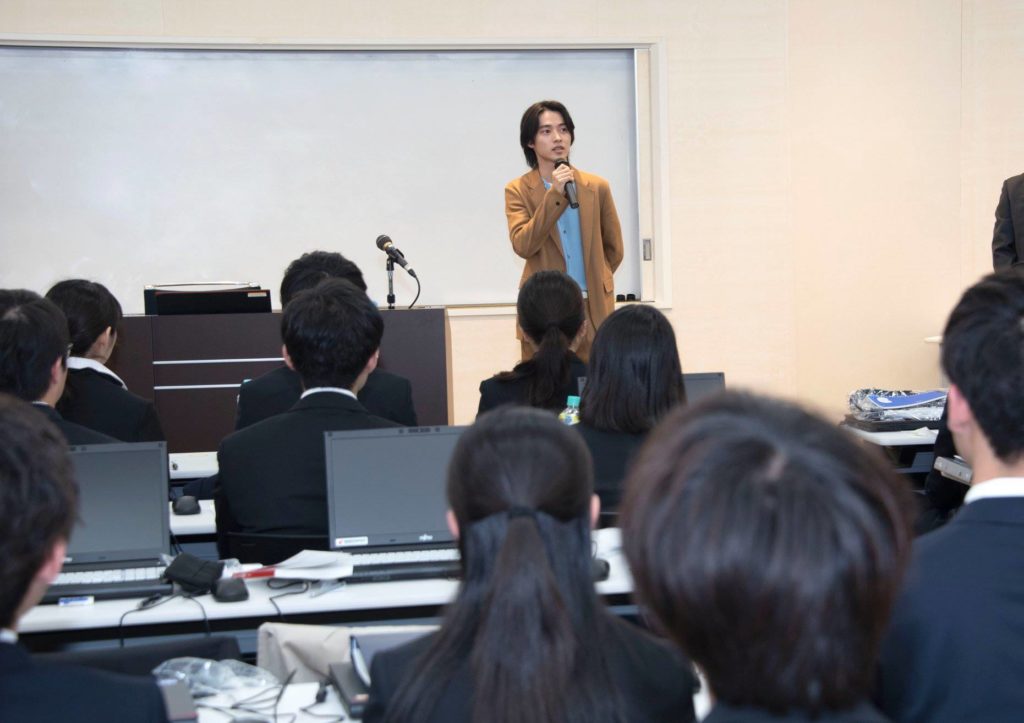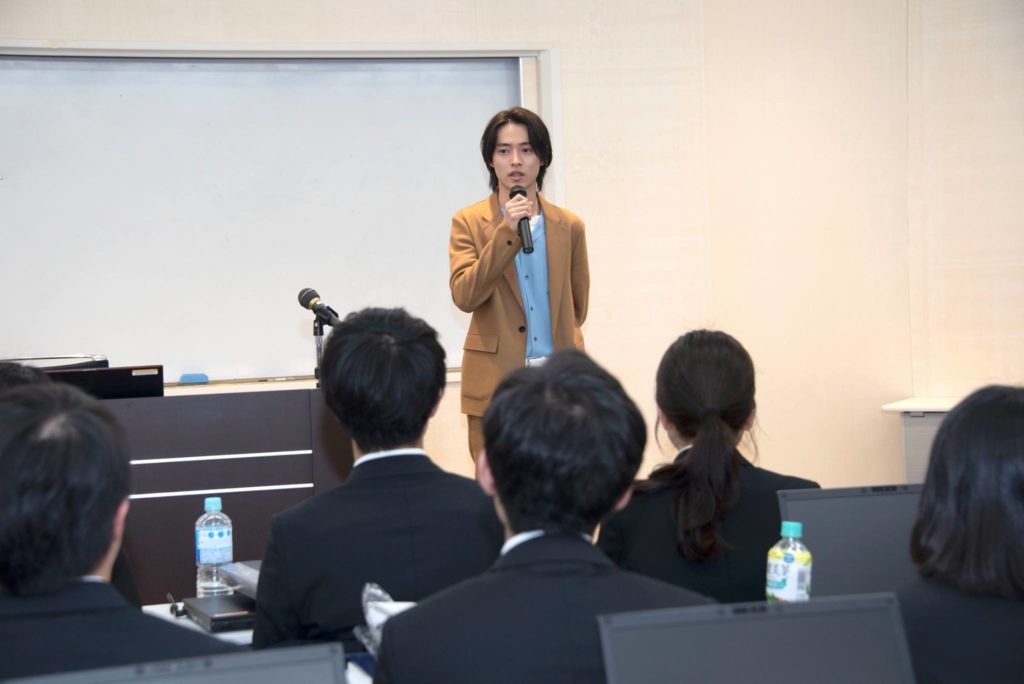 Kento's words of encouragement to the new employees :- "Even if you meet with difficulties, there is a bright future ahead, so let's do our best to work towards our dream!".
And this is the group shot they took this year.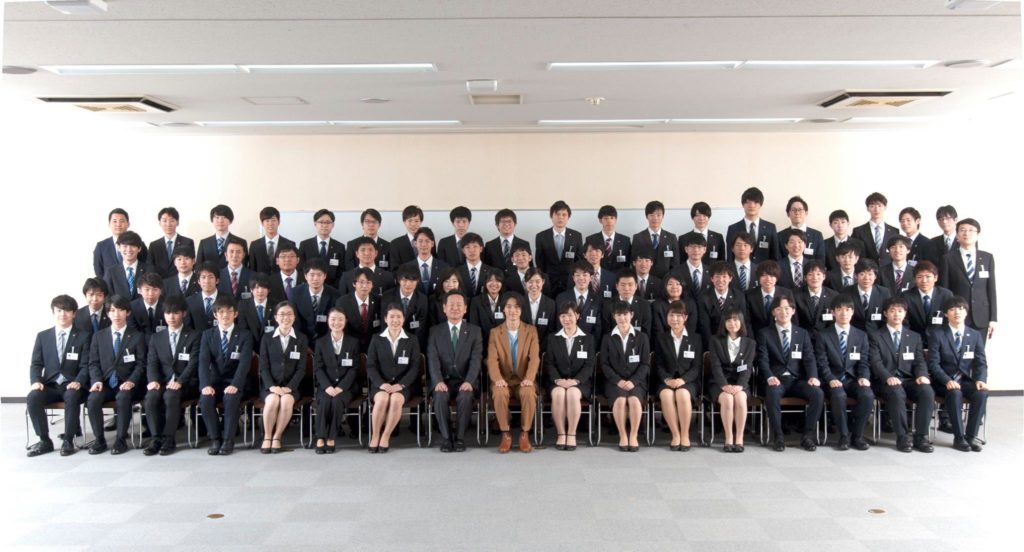 He proceeded to visit the various departments in the office, and "was smiling throughout".
Fujitsu General thanks Kento for his visit, and said they are really looking forward to watching 'Kingdom' that opens on 19 April.