Today's the release of Hyouka Blu-ray & DVD, so I'm feeling motivated to finish up this post lol. We had a company trip last month, and a few of us decided to extend our trip to visit Takayama and Shirakawago. It was perfect timing for me, since I could also do Hyouka location visits while I was in Takayama.
The location I most wanted to visit was this cafe ↓↓↓ called Bagpipe.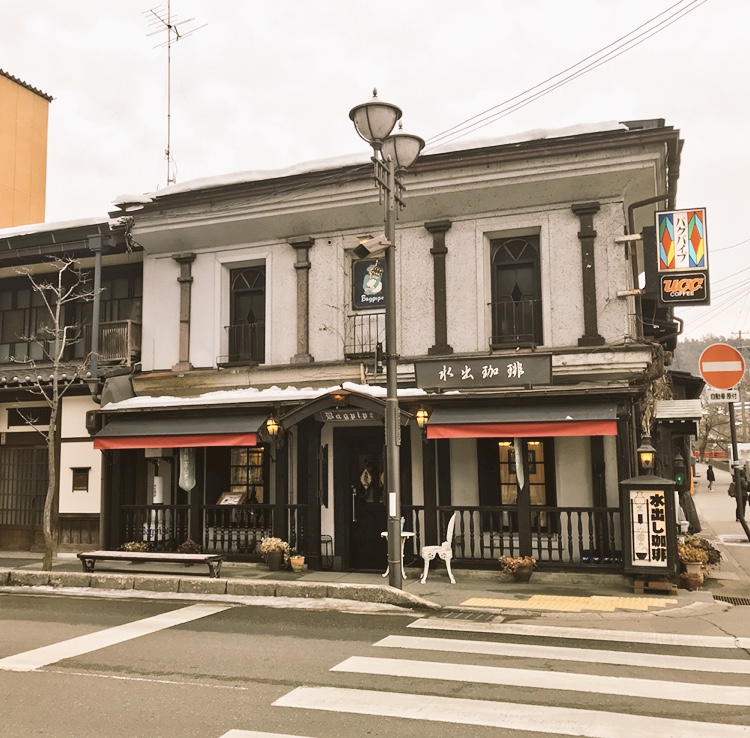 It was featured in both the anime and the movie.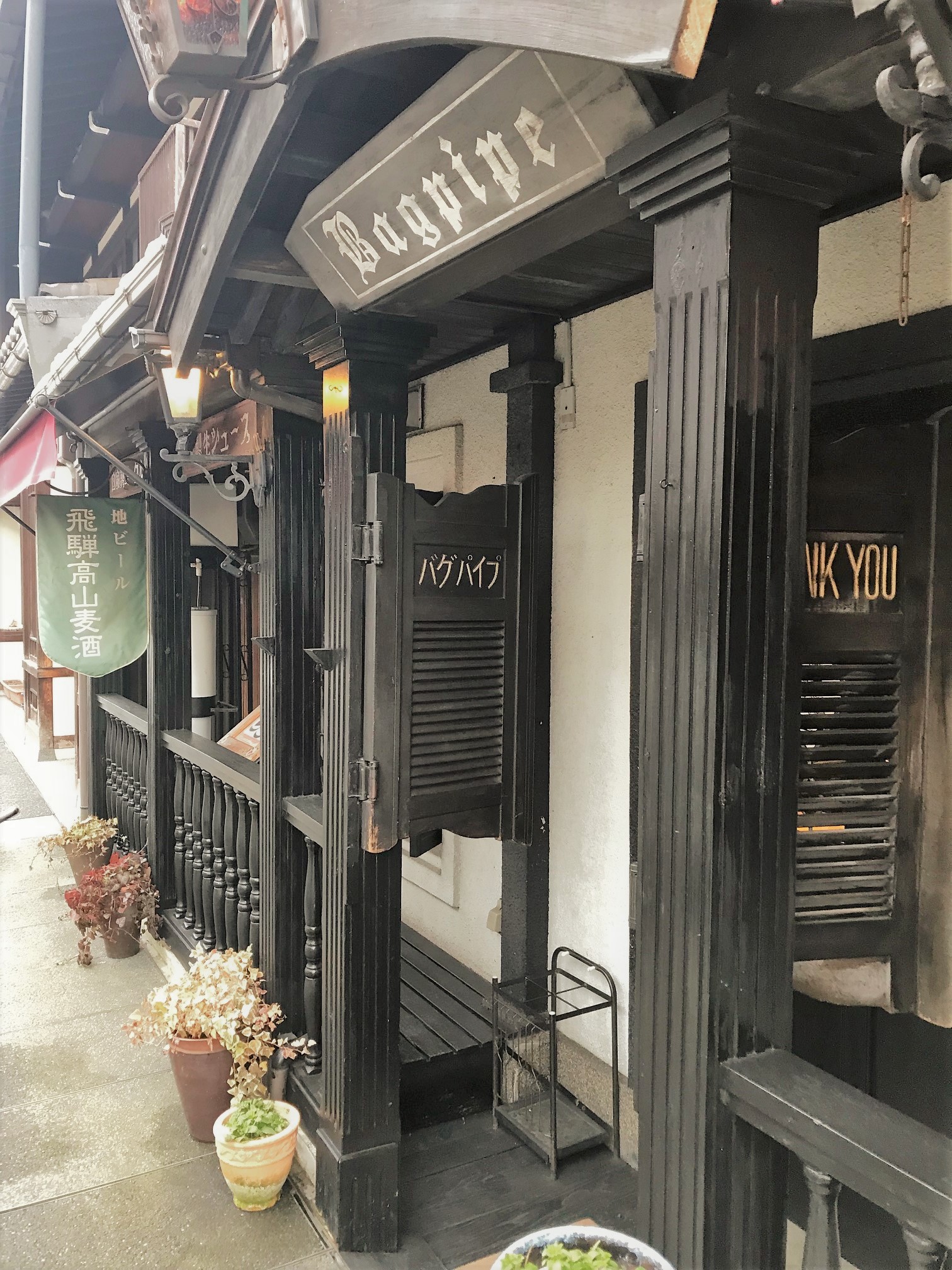 This was where Oreki Houtarou and Chitanda Eru met up outside school hours. It was a cute scene in both the live-action and in the anime. And erm, my colleague said I was star-struck the moment I entered the cafe haha. I didn't realize it myself, but I guess being a fan of the anime and Kento, it just felt like I've entered the Hyouka world…
Of course, I sat where Kento/Houtarou sat 🙂 But I was probably too excited then, cos it turns out that the only picture I had of the table was this ↓↓↓  So…. erm, please ignore the star-struck person sitting there lol~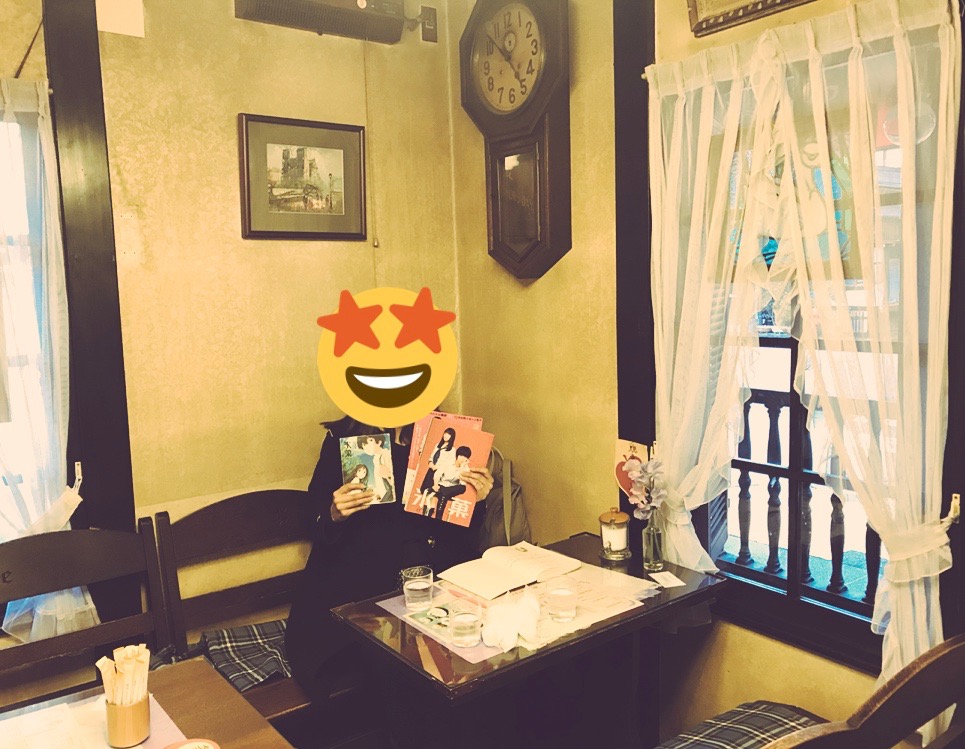 Scene from the movie: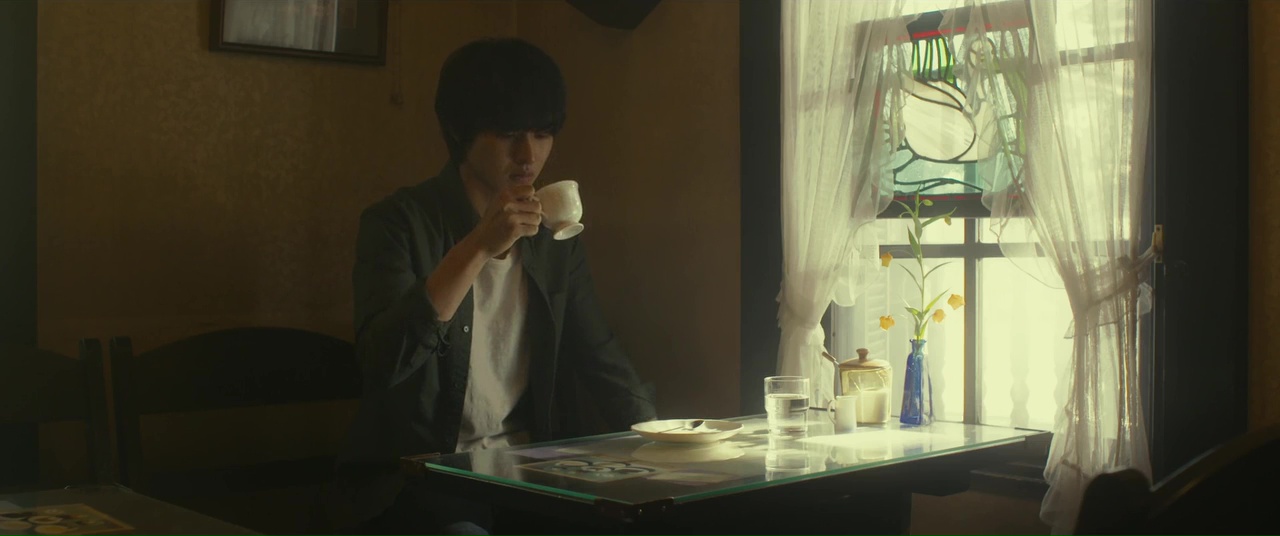 Beside the counter, there was a live-action movie poster on the wall.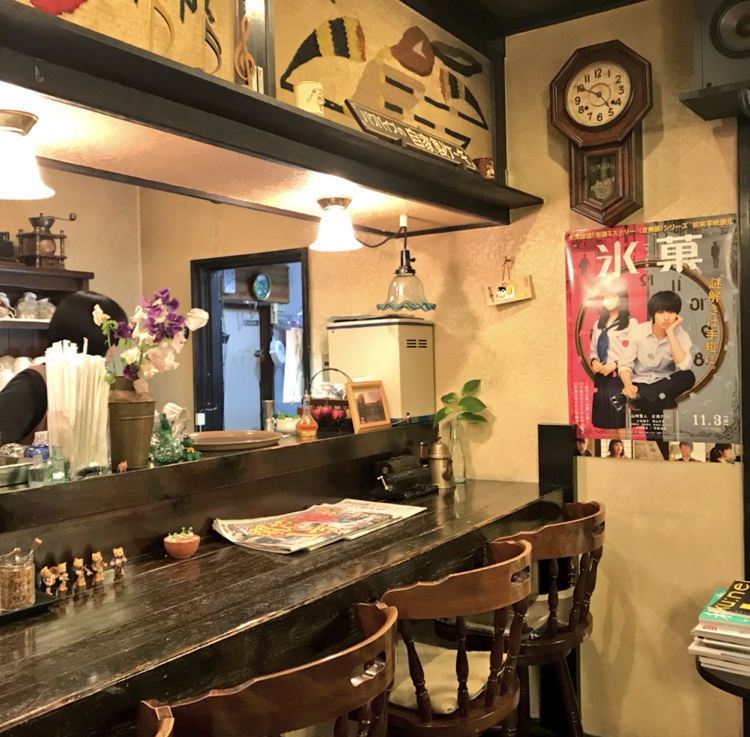 And on the other side of the counter were Hyouka mangas, some anime goods, location maps of the anime (unfortunately, they didn't have live-action ones…), live-action movie chirashi, and a movie pamphlet for browsing. There were also Hyouka 'notebooks' where fans can leave their messages or drawings etc in it.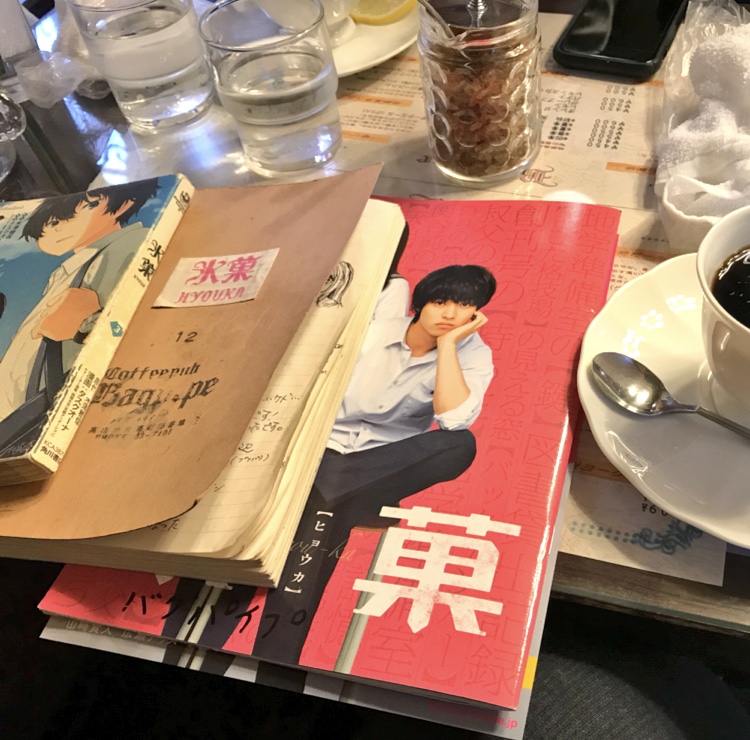 Even though my colleagues knew nothing about Hyouka or Kento, they enjoyed their stay in the cafe. It had a very cozy feel. The cakes looked delicious too but we didn't have much time, and they seemed to be closing soon too, so we settled for only a drink each.
We were probably the last ones to leave the cafe. Along the way back to the ryokan, I found this poster too. Kamiyama High school cultural festival a.k.a. Kanya-sai ne! ✌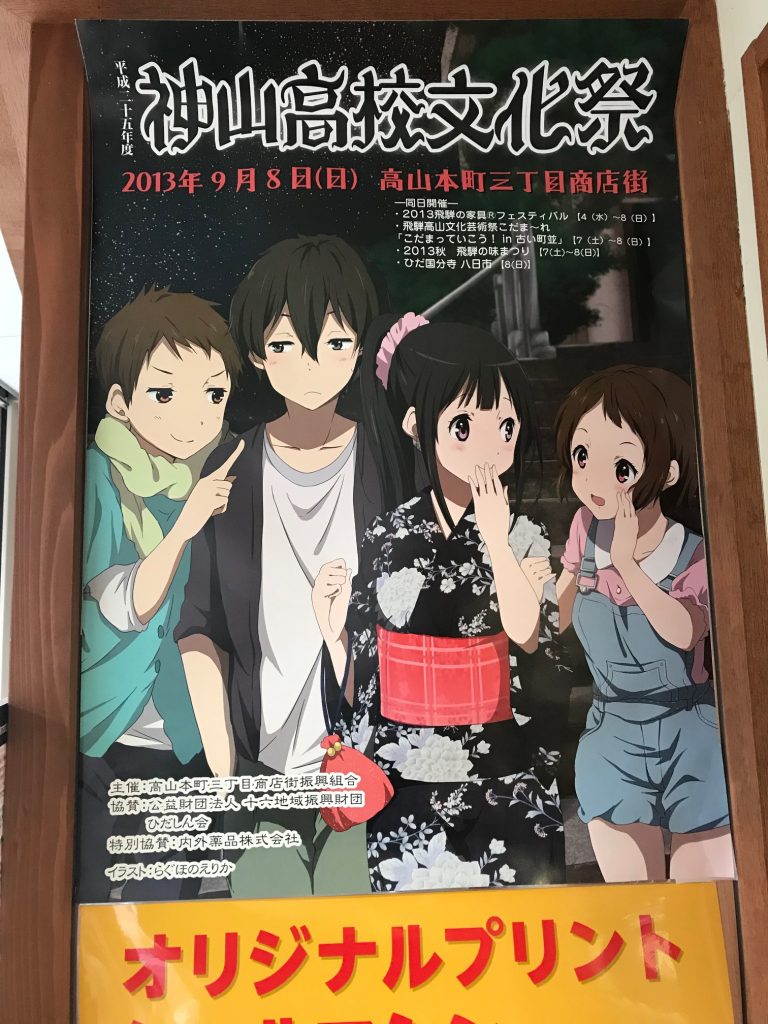 The next morning before we set off to Shirakawago, we visited the morning market, and that's where Houtarou, Satoshi, "Chi-chan" and Mayaka were at ne, along the Miyagawa riverbed…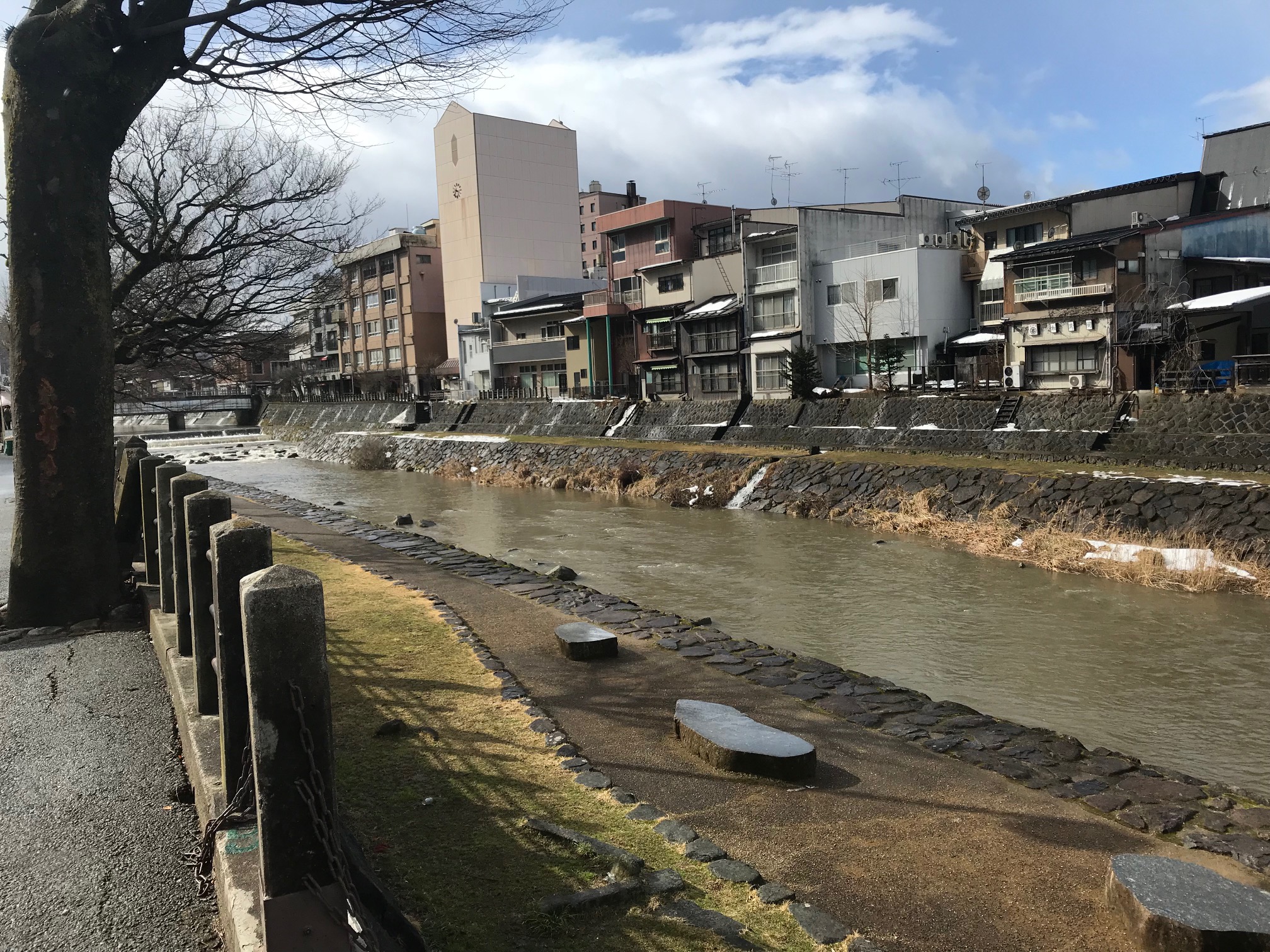 Scene from the movie: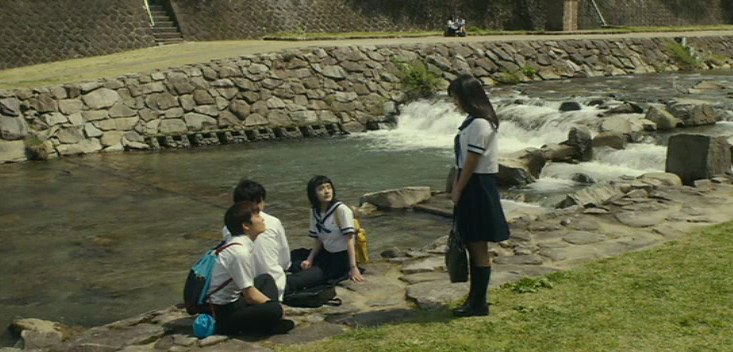 And at the other end of the morning market, was the Yayoi bridge. This was where Houtarou passed Eru his club application form early on in the show… and also where Houtarou waited for Satoshi on his bicycle, before heading over to Eru's house.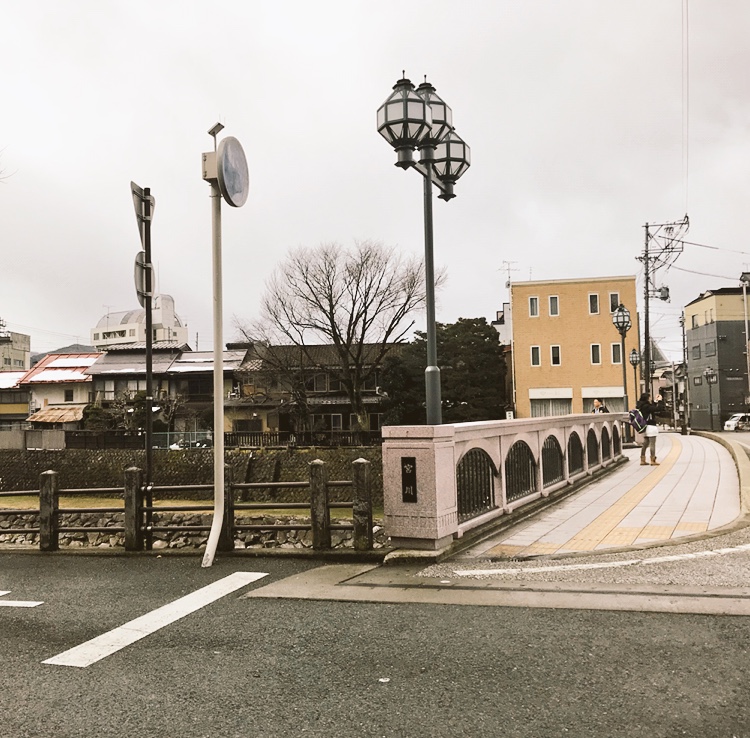 This was taken from the bridge itself: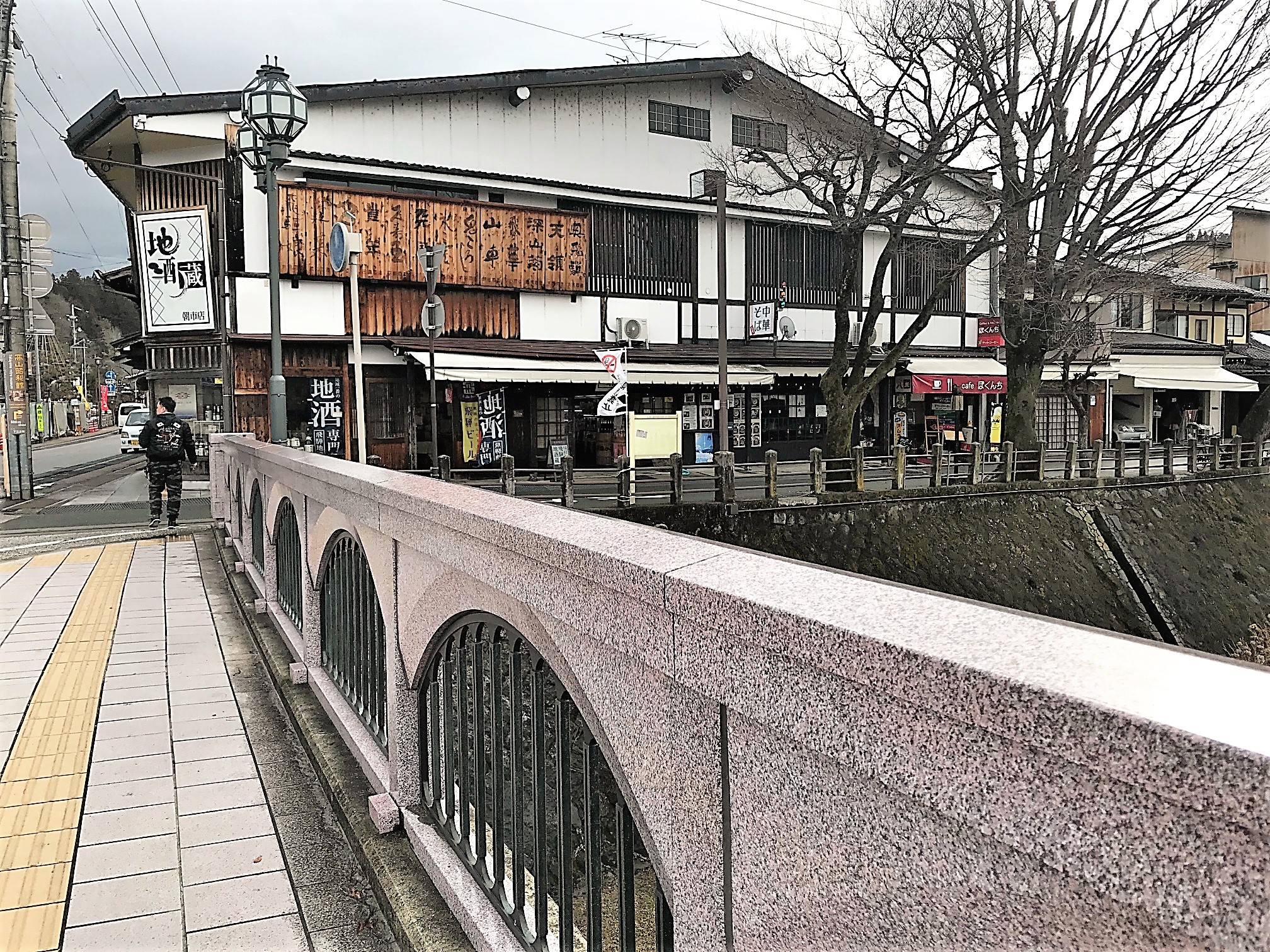 Scenes from the movie: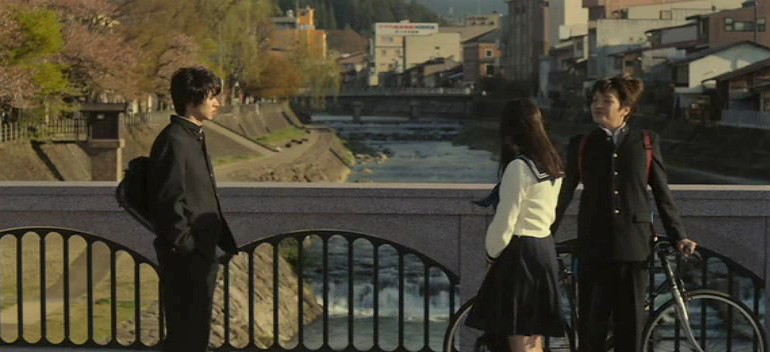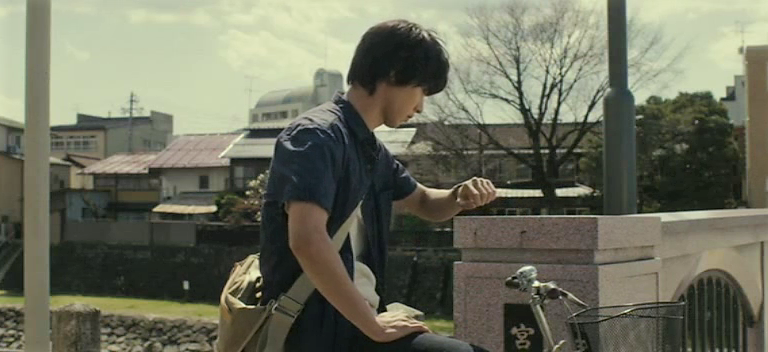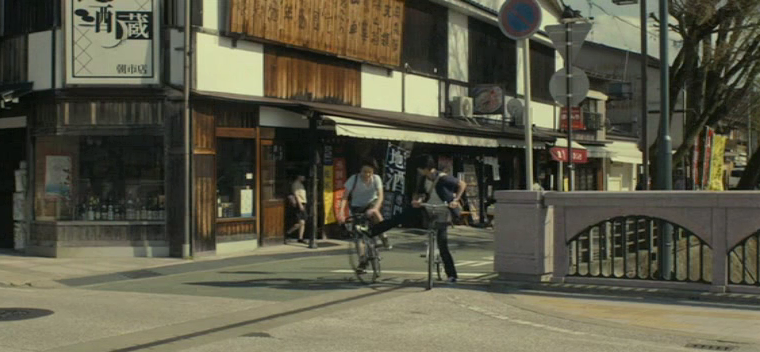 Back at the bus terminal, I was surprised to see that they were selling Hyouka omiyage there. I posted it on Twitter as well, but ended up buying the waffle and the printed cookies (only because the ramen box was too heavy lol).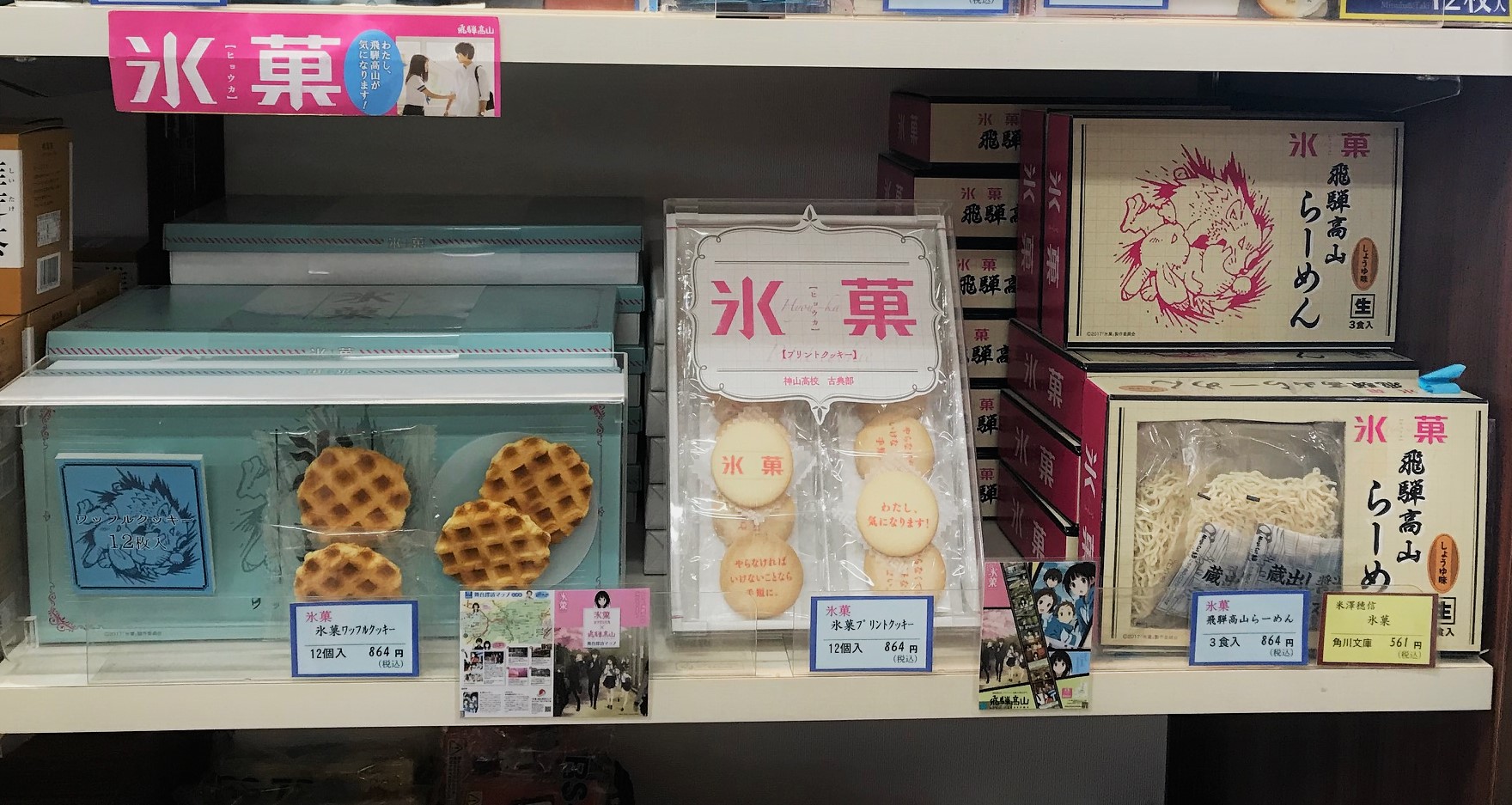 There are 4 different types of words on the cookies, namely "Hyouka", "I'm curious!", "If I don't have to do it, I won't." and "If I have to do it, I'll make it quick." And… they do taste good 🙂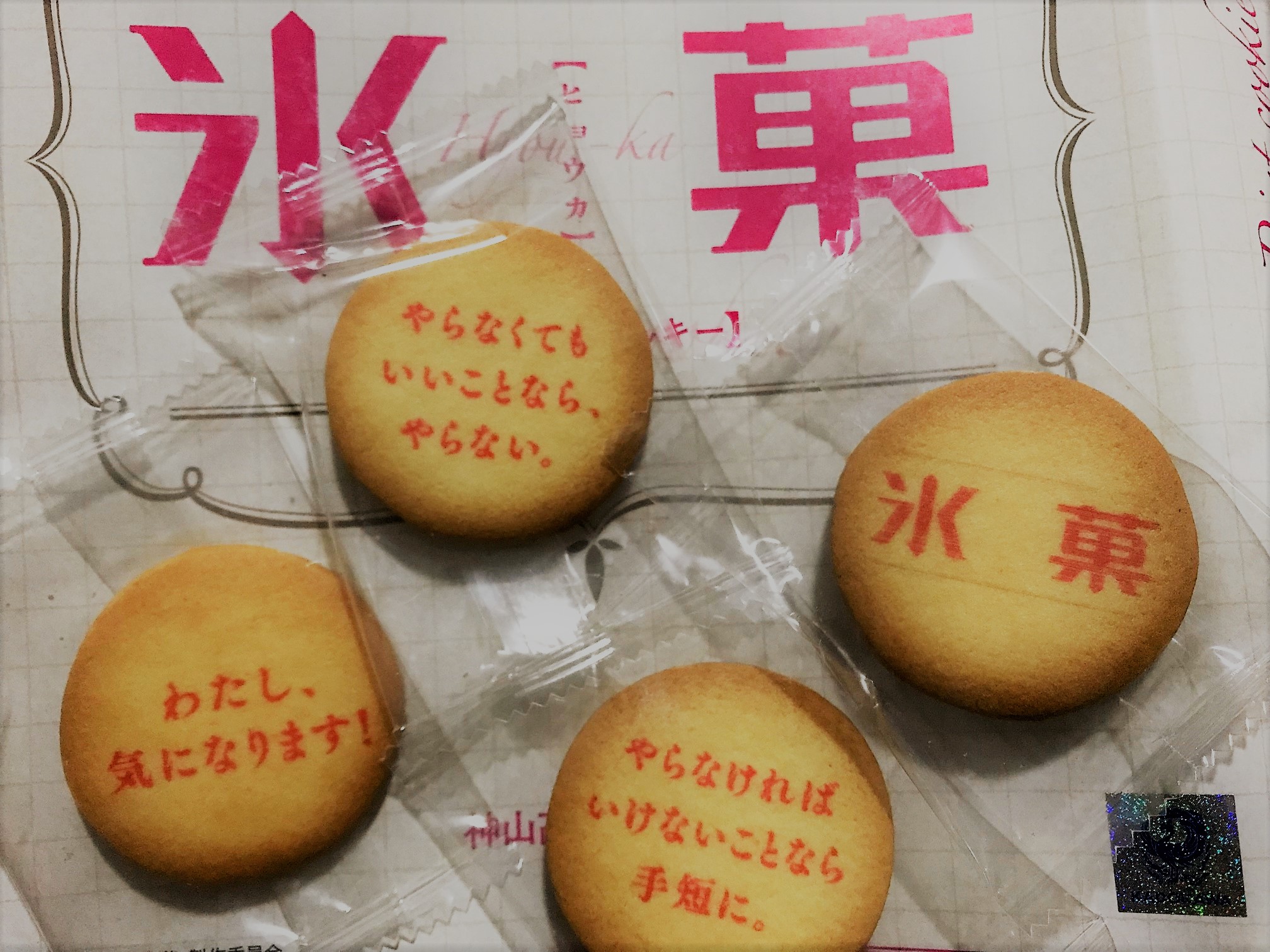 I'll have to wait a few more days before my Blu-ray arrives, as I had it ship with JoJo's which only releases on Friday. I'll try to post about it then lol~