My precious calendar arrived safely today, a day after release in Japan.
I ordered the Amazon JP limited ed. c/w mini calendar. That little Kento on the right side is the mini calendar. It's 3R size and can fit nicely into a schedule book.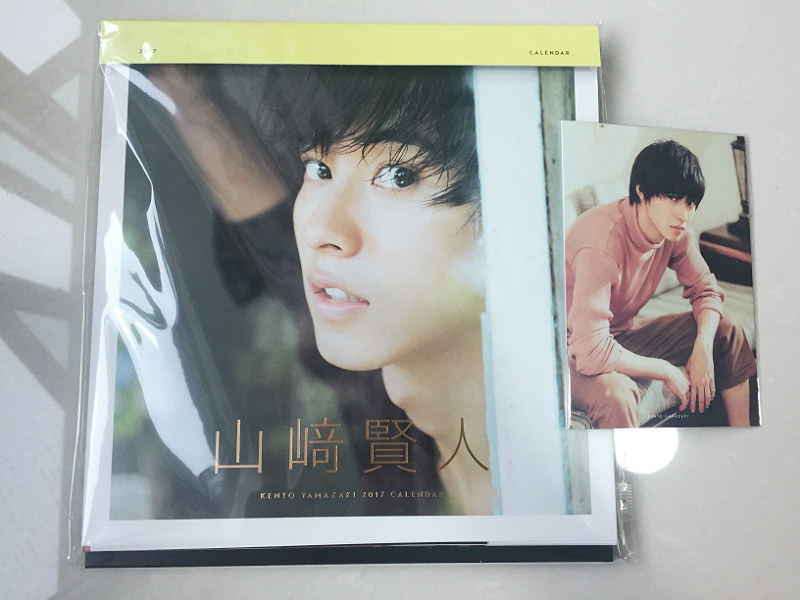 Now, the inner pages!
First thing I did was to check the picture for November – my birthday month. And what hit me was this shocking yellow 'deko' Kento! Kakkoii ?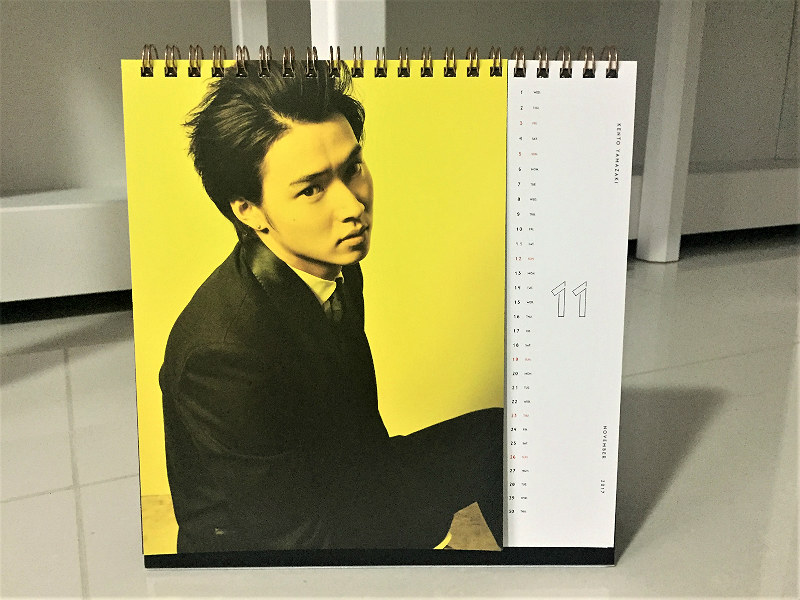 Then, this one is really adorable. He's like a puppy!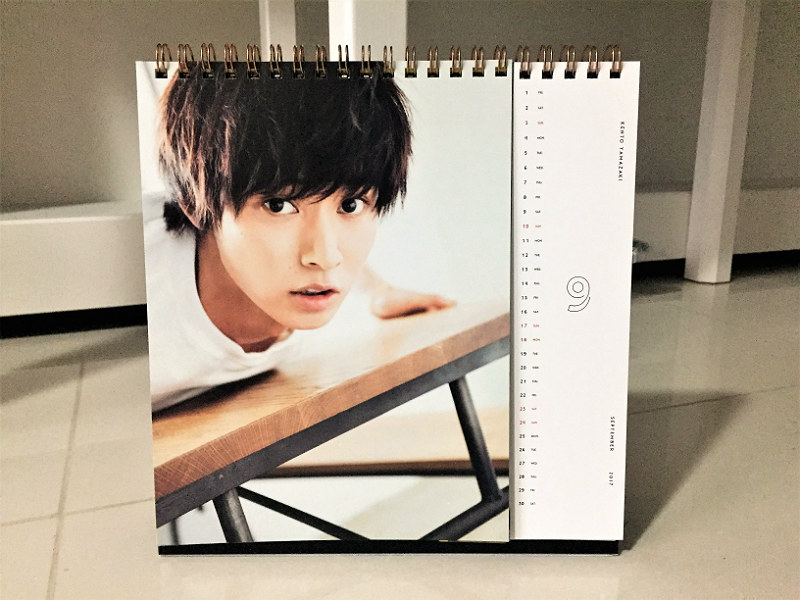 And this, just because I love the denim look ?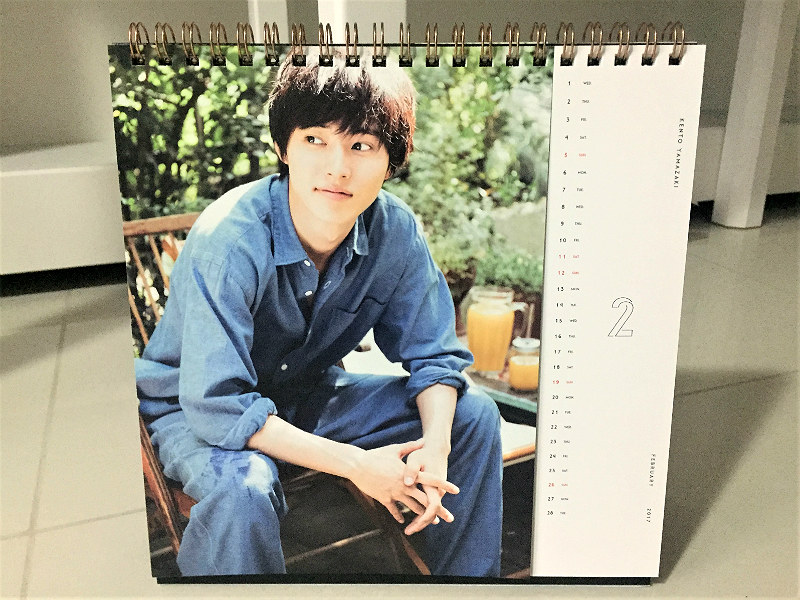 It's rare that I like "deko" Kento, but somehow this photo draws me in. Not sure if it's his gaze… or the veins. Or the way his hair curls. Or the ear ring. Hmm.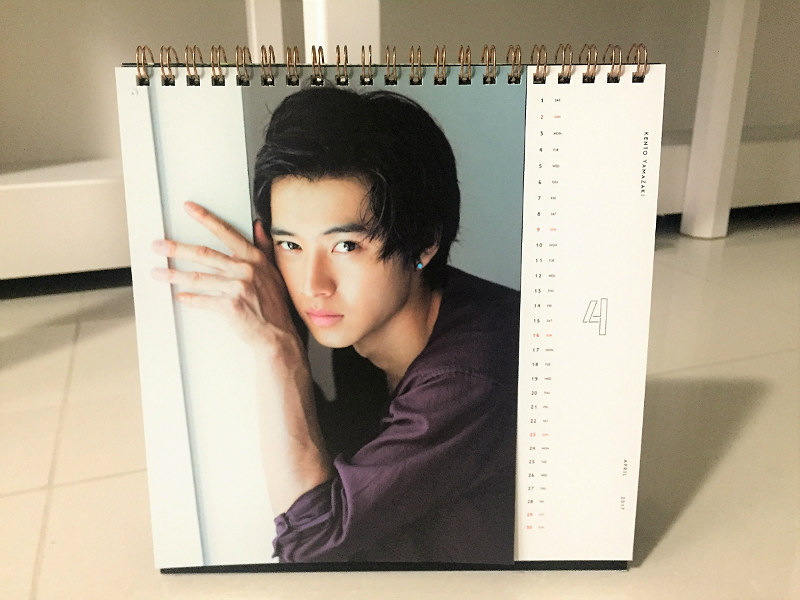 The pictures and the months can be mixed and matched, so you can decide the photo you'd like to display along with the month of your choice. A bit like last year's. Just that the calendar this year feels more like….a calendar! Yay? Haha it actually states the corresponding day (of the week) this time. Last year's didn't… ?
He looks great in all the photos. I can't decide which one is my favourite. My only complaint is…too few photos! I wish they can put all the 'unused shots' into a photo book! Aren't these and these good materials for a photobook? I really really like that pic of him in denim overall, standing with legs apart, holding on to his hat…
BTW, the other side of the calendar is a larger version of the dates with a smaller black & white version of Kento. If I've an important client coming over to my office, I'd probably flip my calendar over to this side. Looks more shigoto-ppoi lol.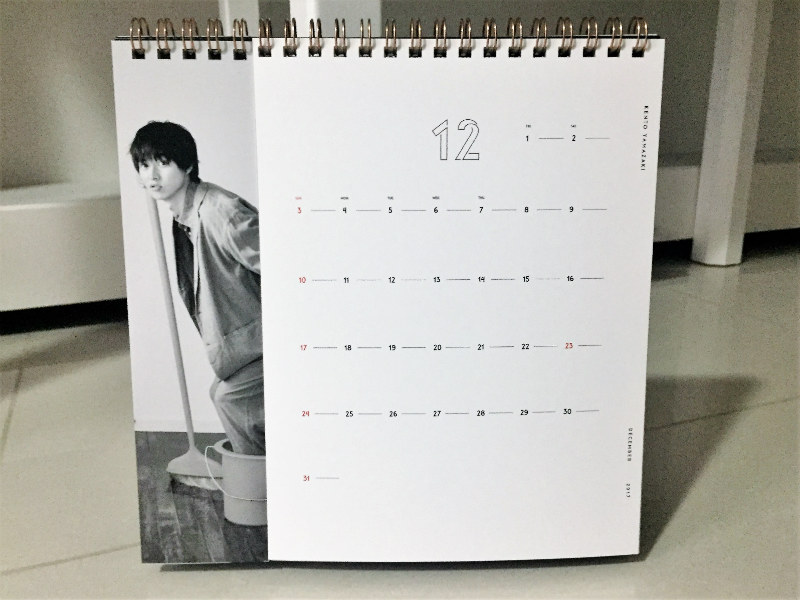 Here are the different versions of the calendar you can purchase:
Regular Edition (without the mini calendar):
Amazon JP | CDJapan | HMV

Limited Editions:
Amazon Mini Calendar ver. *sold out*
Amazon Cover ver. (image)
Stardust Mini Calendar ver. (image)