Just one page in BITEKI 5/2019 issue.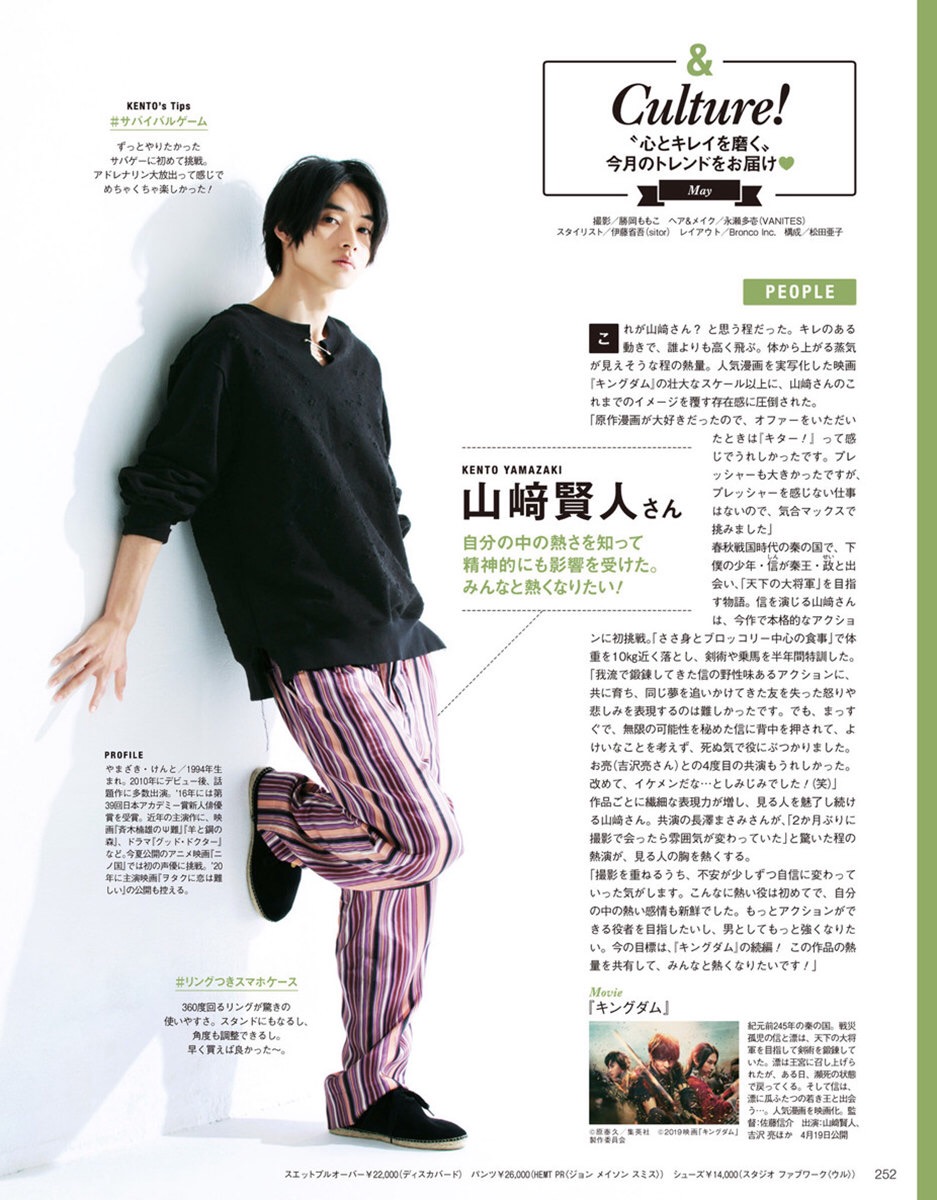 Kento's Tips:
#SurvivalGame For the first time, I tried playing the Survival Game that I've wanted to try all this while. I could feel the adrenaline rush and it was really fun!

#SmartphoneWithRing The ease of using a 360-degrees rotating ring. It can become a stand too, and the angle can be changed. I should have bought it earlier~.
"As I love the Kingdom manga, I was really happy when the offer came. There was huge pressure, but then again there isn't a job that doesn't come with pressure, so I challenged it with max. fighting spirit. It's my fourth time working with Oryo, and once again I felt that he's a really good looking guy! (lol)"
Playing Shin was the first time he did real action scenes. Apart from losing 10kg with a chicken breast and broccoli diet, he did half a year of sword fight and horse riding training. With every project he does, his expressive ability increases and Yamazaki-san continues to charm the people who watches him. Nagasawa Masami-san said, "I haven't seen him in two months, but when I met him again for filming, his feel has changed".
"As I continue to film, I feel that the uneasiness I had have changed into confidence, bit by bit. It's my first time playing such a passionate role, and that passion inside me was also very refreshing. I'd like to become an actor who can do more action scenes, and as a man I'd also like to become stronger. My goal now is a "Kingdom" sequel! I'd like to share the passion of this work, to get all fired up together with everyone!"