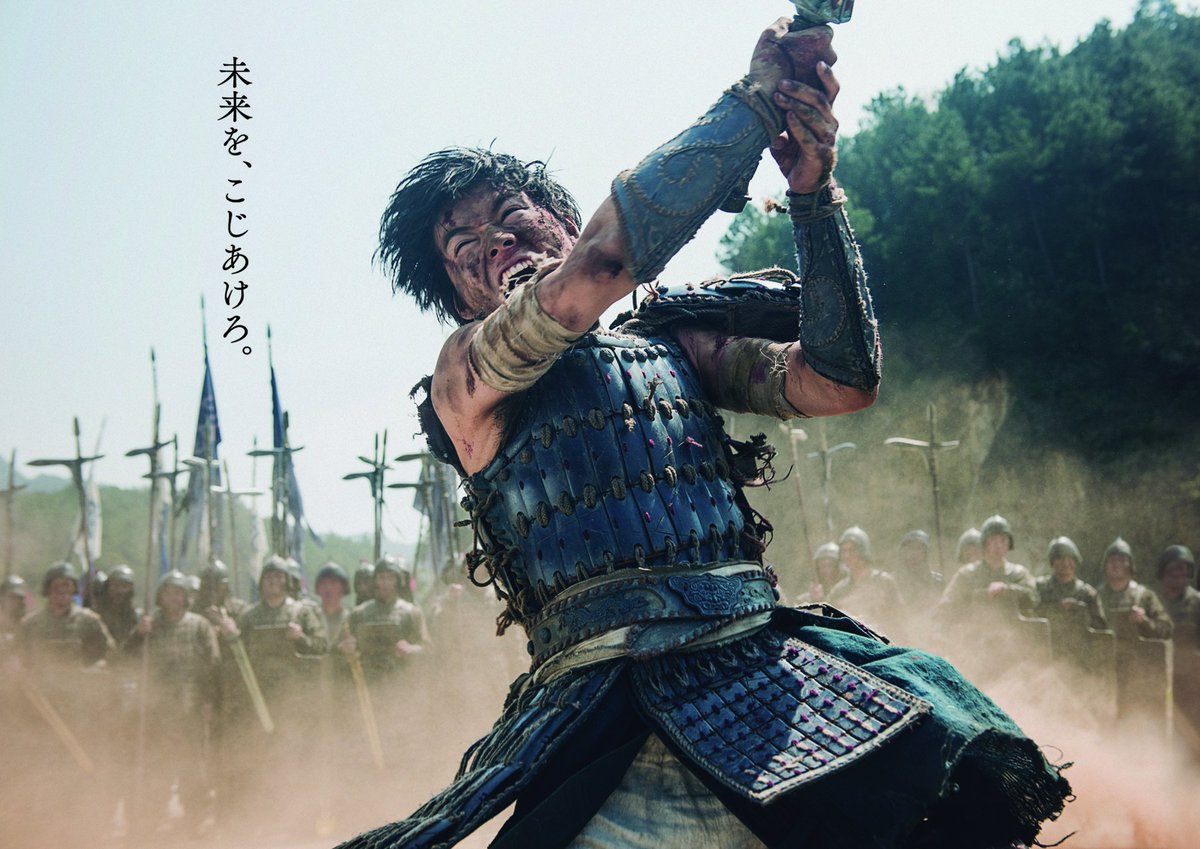 Released: 18 April, 2016
Director: Ohno Hiroki
Music Producer: Thomas Suess
Music Composer: Robster Henke
Narrator: Yoshinaga Koichi
Official site: http://youngjump.jp/kingdom_10th/ (closed)
"Kingdom" special site: http://youngjump.jp/kingdom/
About this project:
Young Jump celebrates the 10th anniversary of the serialization of comic series "Kingdom" with a special 3 minute live-action film. In addition to the special movie and TV commercial, a non-narrated version and a making video were also made available.
Cast:
Yamazaki Kento as Shin (Xin)
Yamamoto Chihiro as Kyou Kai (Qiang Lei)
Gojo Kenji as Hou Ken (Pang Nuan)
Notes:
Filming took place in China over a period of 2 days. Hara Yasuhisa, creator of "Kingdom", sent a video message to Kento who was filming in China.
Kento received a personalized drawing message from Hara-sensei as well. The message reads "Dear Yamazaki Kento-san, thank you for your passionate acting." (dated 2016.04.14). See Kento's comment video below.
The manga volume 01 was also available in a special cover to commemorate the event.
Special Movie:
Special Movie (no narration):
60-seconds TVCM
Making:
Kento's comment:
Stills: