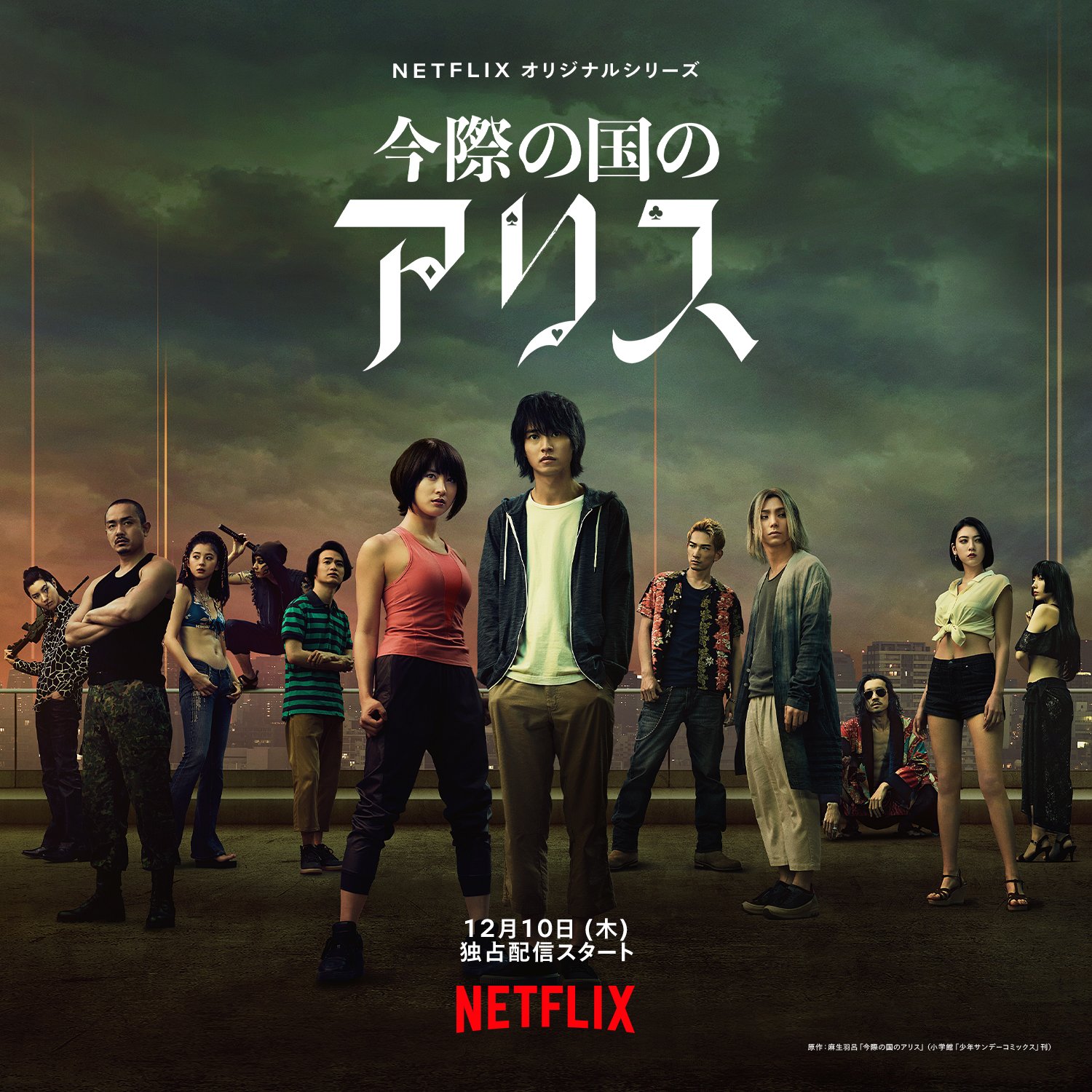 Worldwide release date: 10 December 2020
Platform: Netflix
Type: Original Series
No. of Episodes: 8
Director: Sato Shinsuke
Screenplay: Watabe Yoshiki, Kuramitsu Yasuko, Sato Shinsuke
Action director: Shimomura Yuji
Music: Yamada Yutaka
Cinematographer: Kawazu Taro
Production designer: Saito Iwao
VFX Supervisor: Kamiya Makoto, Doi Atsushi
Executive producer: Sakamoto Kazutaka
Producer: Morii Akira
Production: ROBOT
Based on "Alice in Borderland" (Imawa no Kuni no Arisu) manga by Aso Haro
Website: https://www.netflix.com/aliceinborderland
Synopsis:
Arisu—a listless, jobless and video-game-obsessed young man—suddenly finds himself in a strange, emptied-out version of Tokyo in which he and his friends must compete in dangerous games in order to survive. In this strange world, Arisu meets Usagi, a young woman who's navigating the games alone. Together, they set out to unravel one mystery after another as they risk their lives and confront what it means to live. (Source: Netflix)
Cast:
Yamazaki Kento as Arisu (Alice)
Tsuchiya Tao as Usagi (Rabbit)
Murakami Nijiro as Chishiya
Morinaga Yuki as Chota
Machida Keita as Karube
Miyoshi Ayaka as An
Sakurada Dori as Niragi
Asahina Aya as Kuina
Yanagi Shuntaro as the last boss
Watanabe Yutaro as Tatta
Misaki Ayame as Shibuki
Yoshida Mizuki as Asahi
Abe Tsuyoshi as Kuzuryu
Kaneko Nobuaki as Boshiya
Aoyagi Sho as Aguni
Naka Riisa as Mira
Kento's bucket list challenge:
Making:
English-subtitled Final Trailer:
English-subtitled Trailer #1:
English-subtitled Teaser:
Japanese Final Trailer:
Japanese Trailer:
Japanese Teaser:
First Teaser:
Posters:
Solo Character Posters:
– Diamond (Intelligent)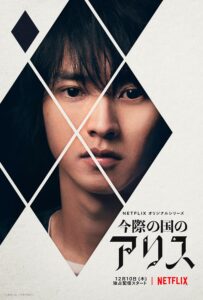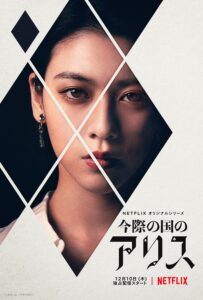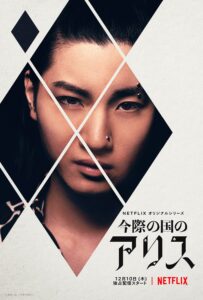 – Spade (Physical)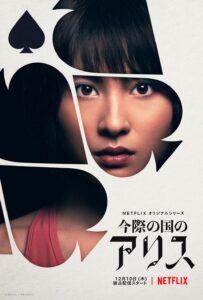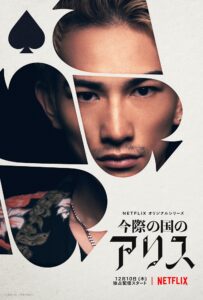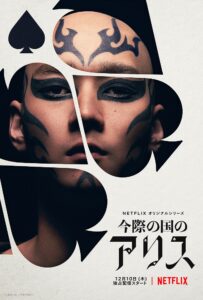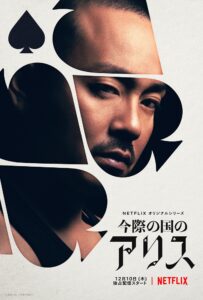 – Clover (Balanced)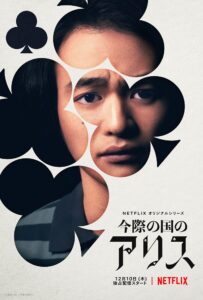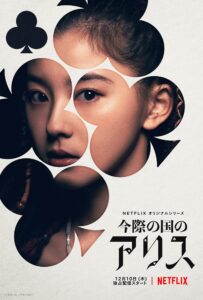 – Heart (Psychological)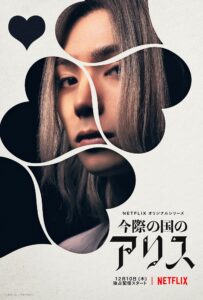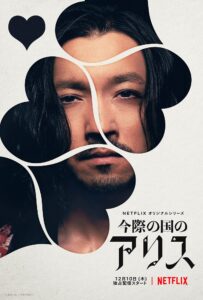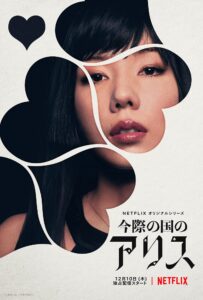 Stills:
Notes:
Filming was from August to December 2019.