Good news for many of us! In a tweet this morning, 'Ni no Kuni' finally revealed the identities of the voice actors for Haru and Kotona, childhood friends of the main character Yuu voiced by Yamazaki Kento. Nagano Mei also voices for Asha, a princess in the new world who looks exactly like Kotona.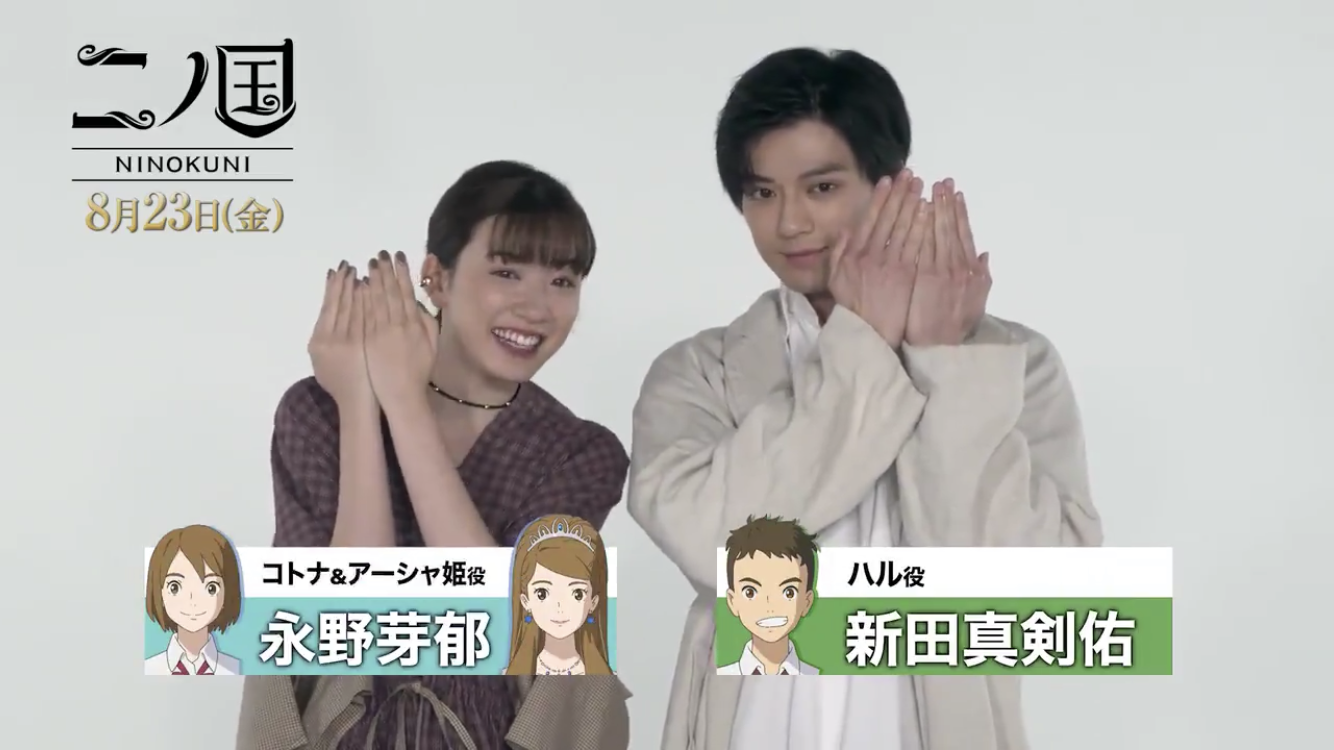 Check out the video here:
/#二ノ国声優は誰だ
正解発表‼️
\
⠀
===============
⚔️ ユウ親友の"ハル"
  #新田真剣佑 さん
⚔️ ユウとハルの幼なじみ"コトナ"
  二ノ国の姫"アーシャ"の二役
  #永野芽郁 さん
===============

ユウ役 #山﨑賢人 さんと共に #映画二ノ国 を盛り上げます✨ pic.twitter.com/ojDWFzMNVc

— 映画『二ノ国』 (@Ninokuni_movie) June 10, 2019
The movie will open on 23 August 2019!