Kento's fourth time on VSA and the only time in 2015. Heroine Shikkaku team vs Arashi. This is also the first time Kentos did the Cliff Climb.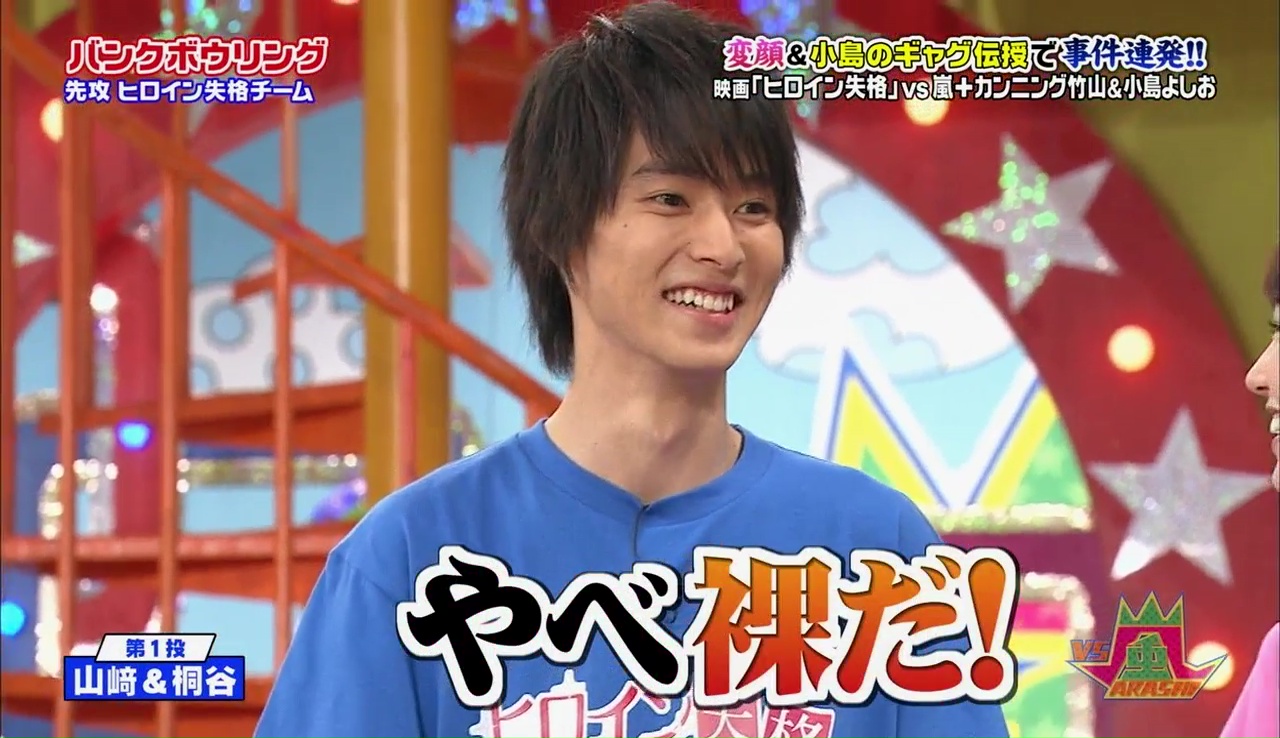 MF (1.66gb) pw: site name/url
One of my favourite parts was when Nino talked about how Kento was during filming (in Yowakutemo Katemasu), and how tennen and a weird kid he was, and Kiritani and Fukuda's reactions were like, "He's weird, he's weird." XD Also the bowling game when Mirei-chan shared about how Kento walked in when she was changing. "I was wearing a beige innerwear, beige underwear, and beige tights…" (Kentos: "I thought at that moment that she was naked."). "If I'm gonna be looked at anyway, it'd have been better if I were wearing my best underwear." Kento said his first thought was "Oh my, she's naked!" then he shut the door tight lol.