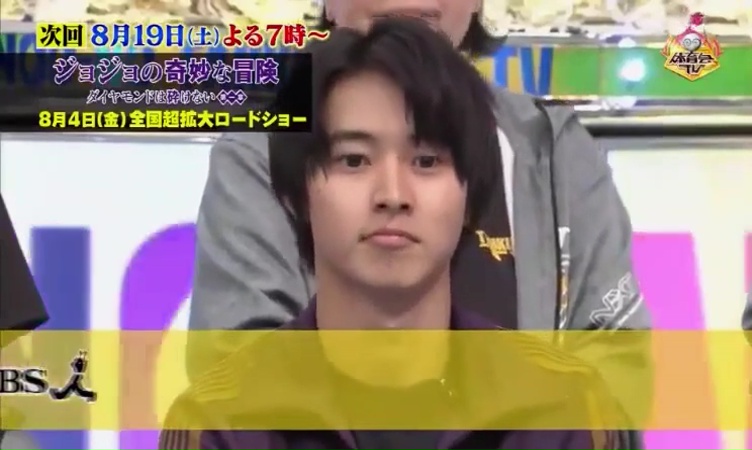 MF (438mb) pw: site name/url
Couldn't find a smooth higher quality clip so this is only SD, and a 53min cut from the 2hr SP where they took on the Japan national soccer team. Kento was special guest and took part in 2 out of the 3 challenges. If the national team players fail to clear each challenge, an embarassing VTR of one of the members will be shown. That's basically the 'batsu game' (penalty game) for the national team players.
#1: To kick 4 balls into the 4 baskets of your partner within 1 minute
This was how serious Kento looked when preparing for the kicks… iya, but that round was really exciting ne!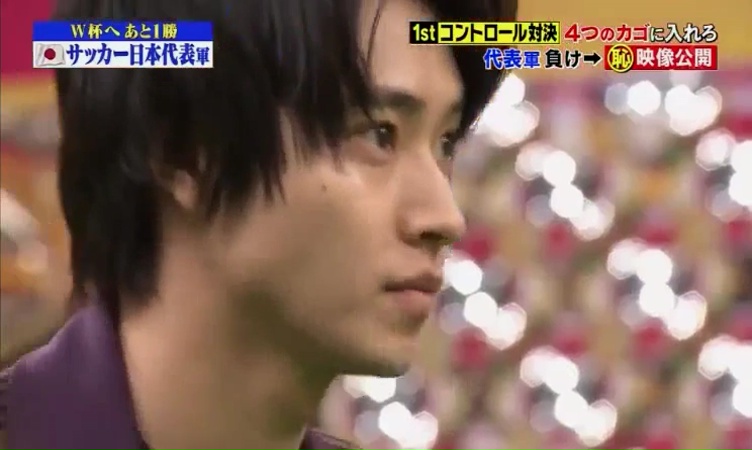 #2: to trap the ball as near to the X mark as possible, without it flying outside the red lines
Kento said he aims to trap the ball exactly where the "X" was. But…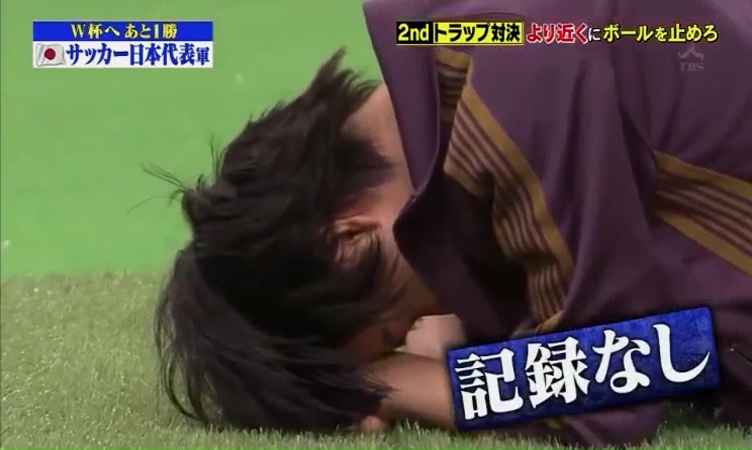 LOL.
#3: penalty shootout (national team kicker vs 2 celebrity goalkeepers)
Kento didn't take part in this. It was Ueda & Kasuga for the celebrity team.
Final challenge: 100 consecutive lifts by the national team. If they succeed, they'll get to eat a full course of this supposedly "life-changing" tuna sushi lol.
Kento seemed to have enjoyed himself on this bangumi, since he loves soccer so much ne. It was fresh seeing him in jersey as well. They also showed a photo taken in Spain, when the JoJo boys went to watch Barcelona play at Camp Nou.