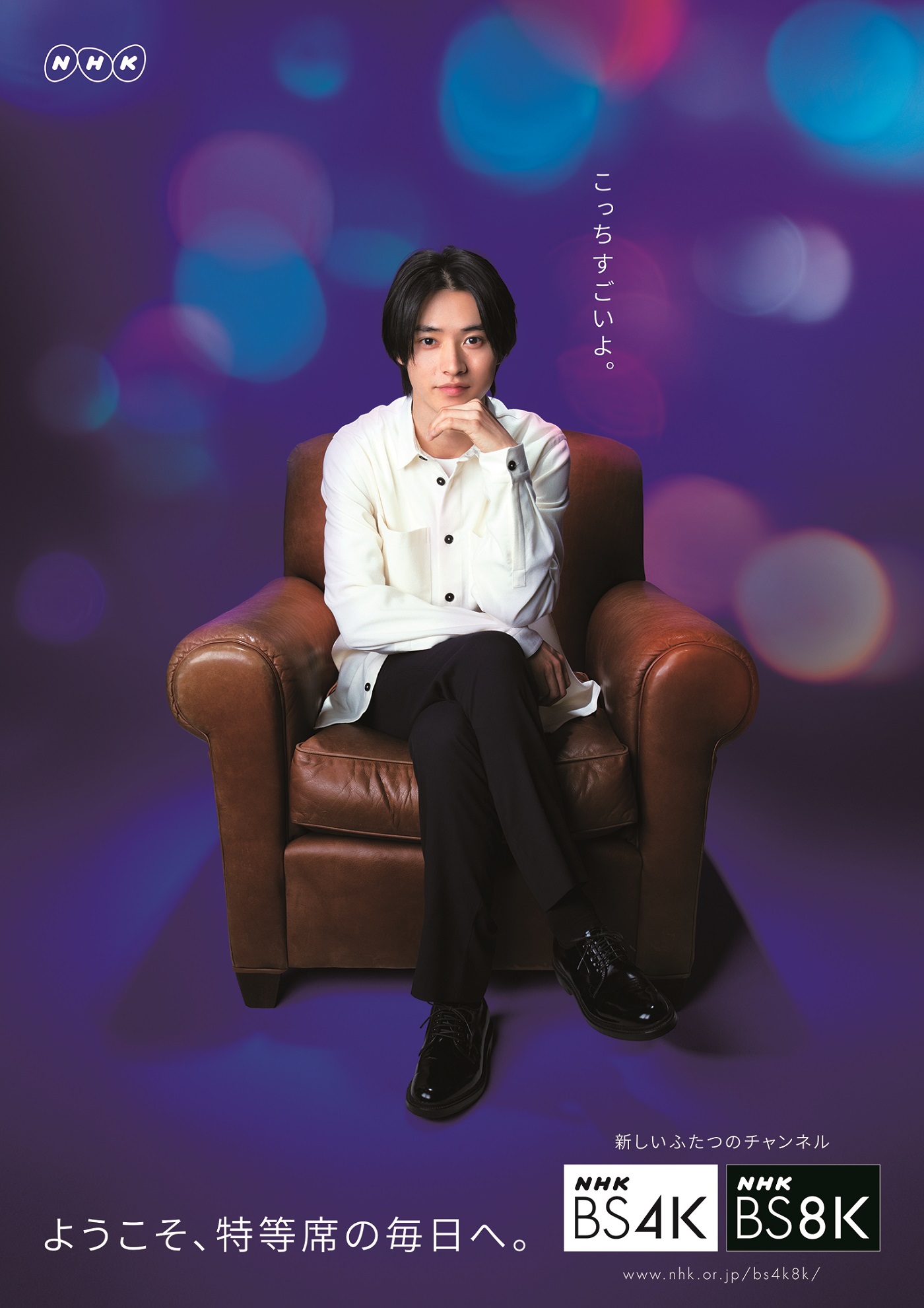 It's announced today that Yamazaki Kento will endorse the new satellite broadcasting channels, NHK BS4K and NHK BS8K, starting April 2019 (today). He will be appearing in their various PR spots and information pamphlets. NHK BS8K is the world's first 8K broadcasting service, and together with NHK BS4K, the channel was launched on 1 December, 2018. In the 30s CM that we shared on Twitter yesterday, Kento shows the viewers to their "specially-reserved seats" where they get to enjoy the highest quality visuals and audio, as though they are really there at the heart of the action.
Yamazaki Kento in a new 「NHK BS4K・BS8K」 CM. This 30s version includes close-up cuts of him saying "as though you're right there~" and "as though it's happening right in front of you~" ♡ Makes us wonder if he'll be appearing in an NHK program soon…pic.twitter.com/V905rH2tmT

— 山﨑賢人 (@yamazakikentojp) March 31, 2019
Yamazaki Kento's Comment: I love soccer and will also watch matches at stadiums, but with the fine details of 8K, the referee's whistle and the audience's cheers feel exceptionally real. It's as though I'm there at the venue. "Wow!" is all I can say. Even though I haven't traveled to certain places, it would feel as though I've been there. People who are unable to make it to certain places or events due to various circumstances would also be able to enjoy it with 4K and 8K. "Television has come this far" — I hope everyone will also be able to experience this.