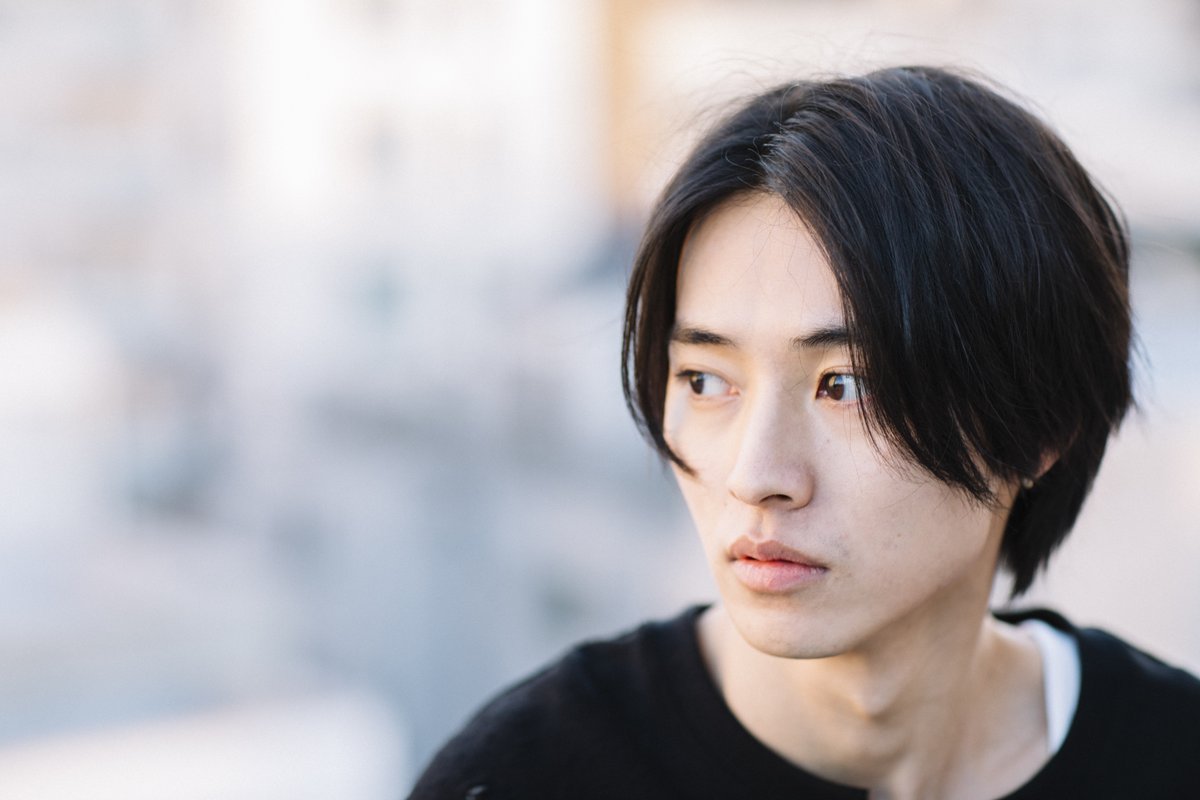 Yamazaki Kento-san continues to lead projects across many genres. The movie opening this Spring is the historical entertainment 'Kingdom' which is on a particularly big scale. Yamazaki-san, who said he got fired up to the max to challenge this, talked to us about the 3 months he spent in the filming locations in China and Japan.
A 2-year wish that came true
To lead a project I love
"I challenged this with my dear life." An actor at the height of popularity, Yamazaki Kento said such passionate words about his latest lead project 'Kingdom' which will open in April. The manga is set in China's Spring and Autumn Warring States period, and tells the story of Shin who will become a Great General in the future, and Eisei, who will become the first Emperor to unify China. As of October 2018, the manga has sold over 36 million copies in 51 volumes, a very popular manga. Yamazaki-san played the main character Shin two years ago in a special movie to commemorate the 10th Anniversary of the serialization of the manga. Since then, he was looking forward to the movie.
Yamazaki-san told us about his excitement then. "When I found out that I would be playing Shin in the movie, I was like 'it's hereeee!!'". Furthermore, it would be Yoshizawa Ryo, a good friend in private and one who has acted with him numerous times before, that would play Hyou. As he would act both roles of Hyou and Sei, there would be many scenes together. Seems like when they found out about the casting, they went "Alrightttt!" and shared their joy while drinking alcohol together.
"Naturally, there is pressure. Too much that it keeps coming around. But more importantly, the fighting spirit prevailed. From the moment I read the script, I immediately switched to a how-should-I-play-Shin mode."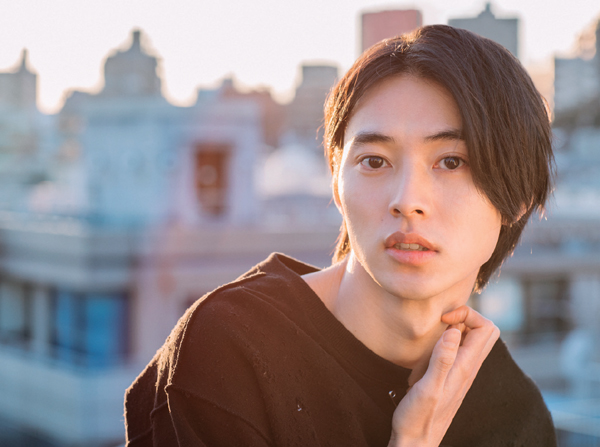 Facing the harsh filming location with max. fighting spirit
Yamazaki Kento started the filming with maximum fighting spirit, particularly in the action scenes.
"The role I play, Shin, didn't undergo official military training. Together with Hyou, they have trained themselves with their own style of swordfight. I talked to people like Director Sato Shinsuke and the action director, and aimed for the wild and rough kind of movements in my actions."
The special training for action scenes started about half a year before. At the same time, as "Shin was forced to live a slave life as a war orphan", he also targeted to have a Shin-like body. I controlled my intake of carbohydrates and alcohol, and was only eating chicken breasts and broccoli." As a result, after gaining weight for his 2016 lead project "JoJo's Bizarre Adventure", he lost about 10kg.
What awaited this slim body at the filming location, was harsh filming.
"In the first place, this is a story about battles. It's precisely in that period that there are countless fights to the death, so I also acted with such emotions. In fact, while fighting with the strongest enemy Saji played by Sakaguchi Taku-san, I really thought I was going to die (lol)."
While filming the scene after the fierce battle, together with a few people including the "moutain people" — Bajio played by Abe Shinnosuke-san and Tajifu played by Ichinose Wataru-san — they also did muscle training just before the take so as to achieve the "we managed to hold out" feel. He never missed action practices even during the breaks in between filming scenes. Even at the hotel they were staying at, he often met fellow cast members at the gym.
"We showed each other our muscles in front of the mirror. It was always dazzling at the filming location (lol)."
Yamazaki-san might be speaking to us gently now, but during the filming he was covered with bruises every day. His engine was always kept running at the filming location. It was exactly like he said, a filming that he worked on "with his dear life".
"I think what turned on the switch for me was the power of 'Kingdom'. After discussing with the director on what kind of character Shin is, and how he should be portrayed in the movie, I could immerse myself in becoming Shin. I was really blessed to be in such a filming location."
===================
Above is only an extract. The full article can be found in "Location Japan" May 2019 issue where Yamazaki Kento is featured on the cover.
Purchase @ Amazon JP | CDJapan | HMV JP
Received! Nice pics inside. At least they look natural and not so photoshopped *cough mattelipstick cough* XP Do support the sales of Kento-cover mags if you can!! https://t.co/O97Ek5nQfD pic.twitter.com/jVt0Ec6lvW

— 山﨑賢人 (@yamazakikentojp) March 16, 2019