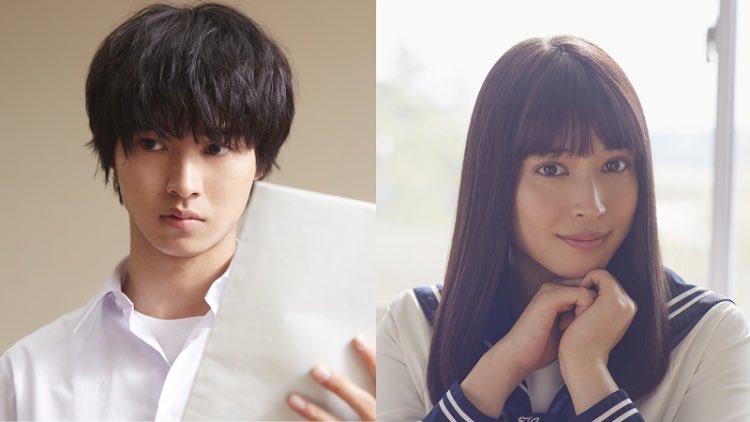 Finally it's official! Yamazaki Kento and Hirose Alice are cast as double leads in a live adaptation of mystery novel Hyouka written by Yonezawa Honobu. Hyouka is the first volume of the Classic Literature series by Yonezawa Honobu, published in 2001. This novel has also been adapted into manga and anime in 2012.
Yamazaki Kento plays a first year high school student, Oreki Hyoutarou, who lives by the motto, "If I don't have to do something, I won't do it." He does not like to waste energy, or effort doing unnecessary things. This "energy-conservation boy" meets the ever-curious "ojousama" Chitanda Eru, played by Hirose Alice, when he joins the Classic Literature Club.
Yamazaki Kento commented that "It's a very brilliant piece of work so I'm really happy to be able to take part in it." Hirose Alice said that "It's been a while since I've worn a school uniform so I got a little excited. This is the 3rd time I'm acting with Yamazaki Kento-kun so in a good way, I wasn't nervous, and we could mutually enhance our acting."
Prior to this, Kento-kun and Alice-chan have acted together in "Kuro no Onna Kyoushi" and "35-sai no Koukousei", both as classmates. This is Kento-kun's first high school detective role. The director and scriptwriter is Asato Mari, who also worked with him in The Chasing World 3. The producer Kobayashi Tsuyoshi (Kadokawa Pictures) has also worked with Kento-kun in Another.
Hyouka will open in theatres across Japan in 2017.