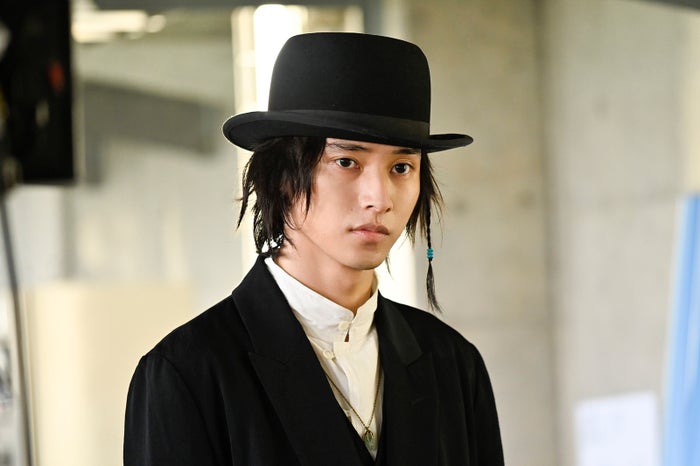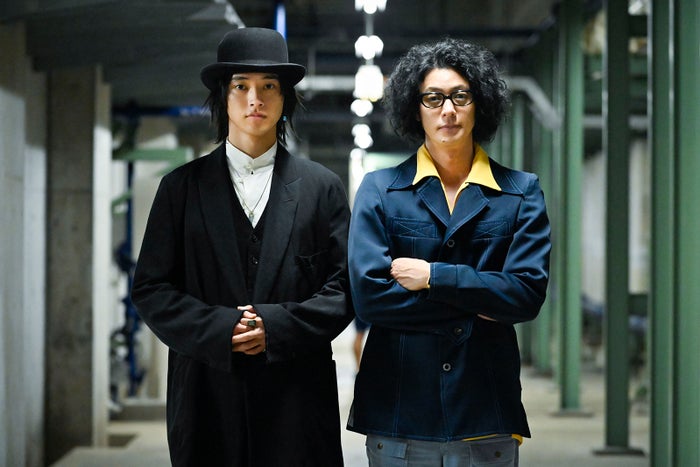 These pictures have been floating around for over a day but we now have official news on Kento's appearance in the last episode of TV Asahi Friday Night Drama 'Jikou Keisatsu Hajimemashita'. He will be the main guest of the final episode (Ep 8) which will air on 6 December, 2019 at 11.15pm.
The Jikou Keisatsu series is written and directed by Miki Satoshi and stars Odagiri Joe, which is the same tag team (same TV network and time slot as well) as 'Atami no Sousakan' where Kento made his debut as an actor back in 2010. It's the first time in 9 years that he's working with Miki and Odagiri again, and he will play a dubious character called "Spiritual Amaya (?)", a famous 'prophet' of an online streaming site.
Kento said, "It's my 10th year as an actor, so I'm really happy to be able to return to the Miki Group, my start point." In a high school recall scene, Kento felt it'd be interesting to inject some 'essence' of Shijima Shinya (his role in 'Atami no Sousakan') so he'll be spotting the same hairstyle as Shijima then lol. He personally feels that the last episode of 'Jikou Keisatsu Hajimemashita' has a similar feel to that of 'Atami no Sousakan', so he's really excited and hopes that fans of 'Atami' would also catch 'Jikou Keisatsu'.
Kento recalling the time when he was filming Atami :-
"Just memorising the lines and acting alone was too much for me. In a scene where I was walking down the stairs with Odagiri-san, I was so nervous that my right hand and right leg were swinging back and forth at the same time (lol). I was that nervous."
On acting with Odagiri again :-
"I'm very happy to be able to connect with him again after 'Atami'. On the filming set, as we haven't met in a long time, we talked a lot, from recent updates to meaningless chatter. It was a really enjoyable and indulging time."