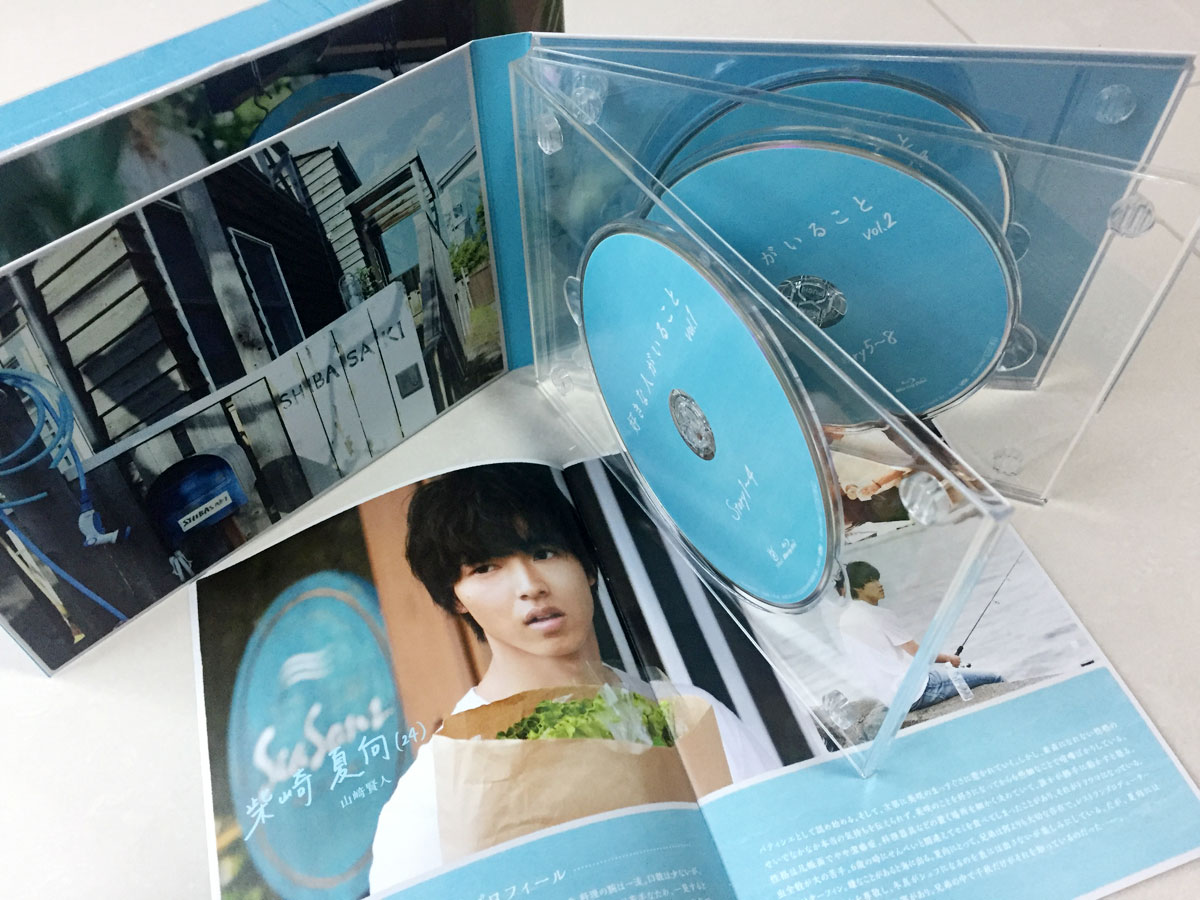 I received the package from Amazon JP via DHL a day after the release, and it came in an envelope instead of the usual box. I was surprised at the size at first, but then I remembered I bought the BD-box (3 discs) so it's thinner than the DVD-box (5 discs) lol.
In the special booklet, there were 2 pages each of Kiritani Mirei and Yamazaki Kento, and 1 page each for Miura Shohei and Nomura Shuhei. The rest of the pages are interviews, columns on the cakes, sets and locations.
The first thing I watched was the Bonus materials in the last disc. The 120 mins was too short, and (unfortunately) there was no actual behind-the-scenes footage. Of course there were the crank in/crank up/special clips like bday celebrations etc, but there was no like you know, actual filming and making of any scene…?
Bonus contents:
LINE live announcement press conference
Press conference in Toyosu (new footage)
Making (new footage)

Kento's birthday celebration
Shohei-san's birthday celebration/crank in
Hamaken's birthday celebration
Crank up collections of main cast

Interviews (Nomura, Miura, Yamazaki & Kiritani) (new footage)
Cross talk @ Shibasaki House (new footage)
"How to make SeaSons Omuburg" movie
Photo Gallery
TV Spots
Of course there are the 3 episodes with audio commentaries. I re-watched Episodes 9 & 10 as I didn't get enough from the Bonuses haha. It was great watching Kanata's expressions and THAT KISS in super high res. and of course, at least now I get to keep his singing voice in high quality audio lol.
My favourite parts of the new BONUSES (not in order):
Kento's bday celebration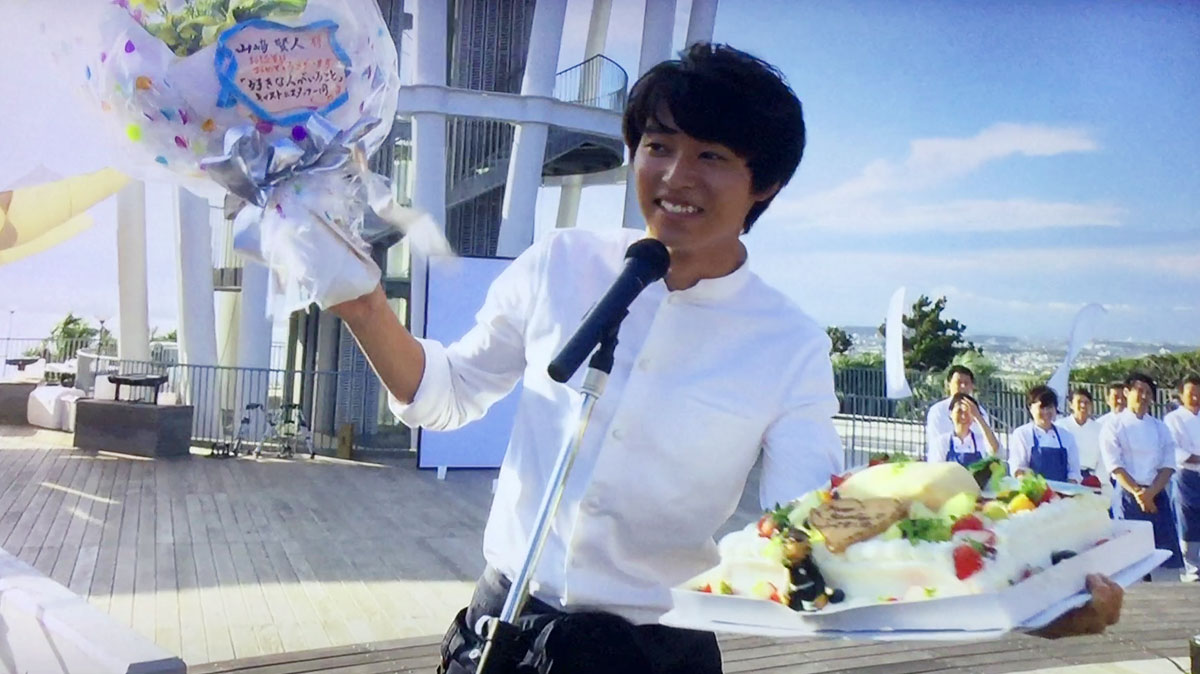 This was precious footage to me as I was at the top of Sea Candle at that time, and sang the birthday song at the same time too 🙂 In this video, when he realized that the Kanata figurine on the cake has dropped face down, he shouted "Ah! Kanata!" hahaha~ kawaii!
Cross talk @ Shibasaki House (approx. 12mins)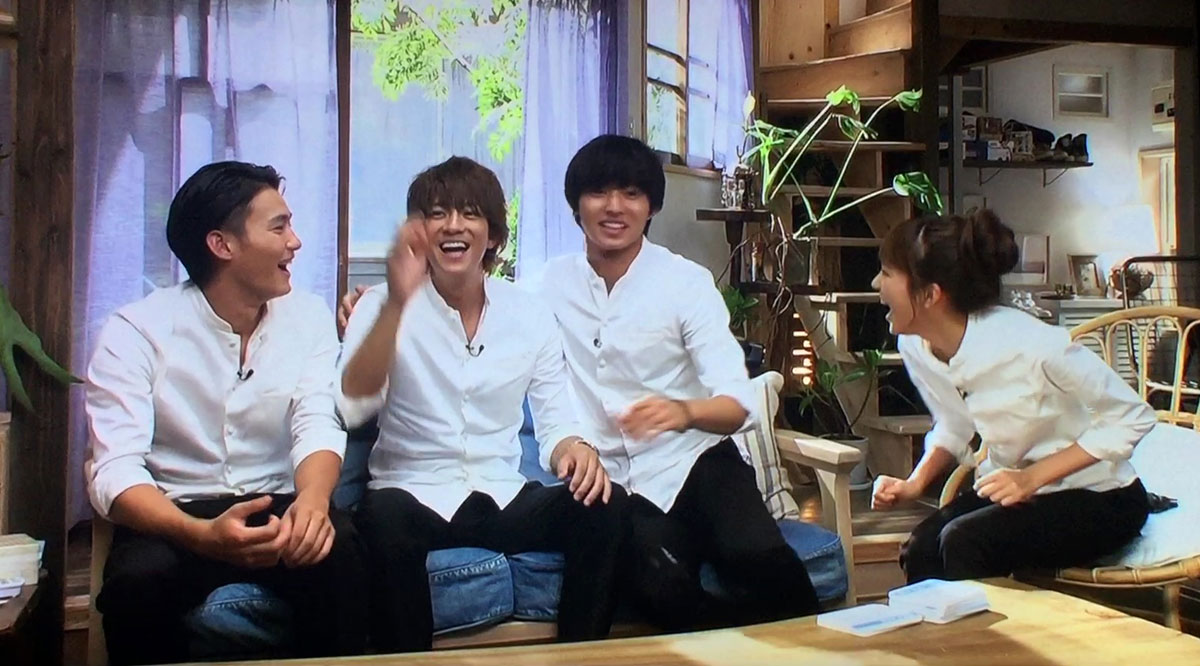 I really enjoyed watching this. It was just the 4 of them – Misaki and the Shibasaki brothers – doing a Q&A session. We found out that Kento learnt cooking for 3 months before crank in, that his favourite episode is #2, that his favourite set is the living room Kanta's room etc. You could compare their interaction here vs the LINE live press conference, on how comfortable they've become with each other.
Q: From Kento to everyone: what is your favourite set?
Kento: I like here (living room) the most. It feels like a real Enoshima home by the sea.
Shohei: For me, it's Chiaki's room.
Kento: Why is that so?
Shohei: Because I've the most memories there.
Mirei: For me too, it's Misaki's room.
Kento: (softly) Then, for me too, Kanata's room.
Shuhei: ……….. (softly) My room didn't appear (in the drama). I don't have a room…
LOL. This one was quite cute too, a rough translation:
Q: From Kiritani to everyone: who's the weirdest person here?
Kento: Shohei-san?
Shohei: No, no matter how you look at it, I think I'm the most serious person here. For me personally, I think it's Yamaken…
Kento: For me, it's Shuhei…
Nomura: (to Kento) To you, I'm the weirdest right?
Kento: (laughs)
Nomura: Apart from you, everyone else here thinks you're the weirdest, you know.
Kento: Really? (looks at Kiritani) Really?
(Kiritani nods)
Shohei: It's something like this (hand sign for 3 of them towards Kento)
Kento: So it's like this (hand sign for 3 of them towards himself) then this (hand sign from himself towards Nomura)
Shohei: Why? Why is he weird?
Kento: Well, I like happy things, and because I'm shy–
Everyone: YOU ARE SHY???
Kento: hmm……yes. (laughs) I don't lie. I show everything.
Shohei: Well, maybe everyone is deceived by the image of Kanata. It's the exact opposite of the person called 'Yamazaki Kento'.
Kento's crank up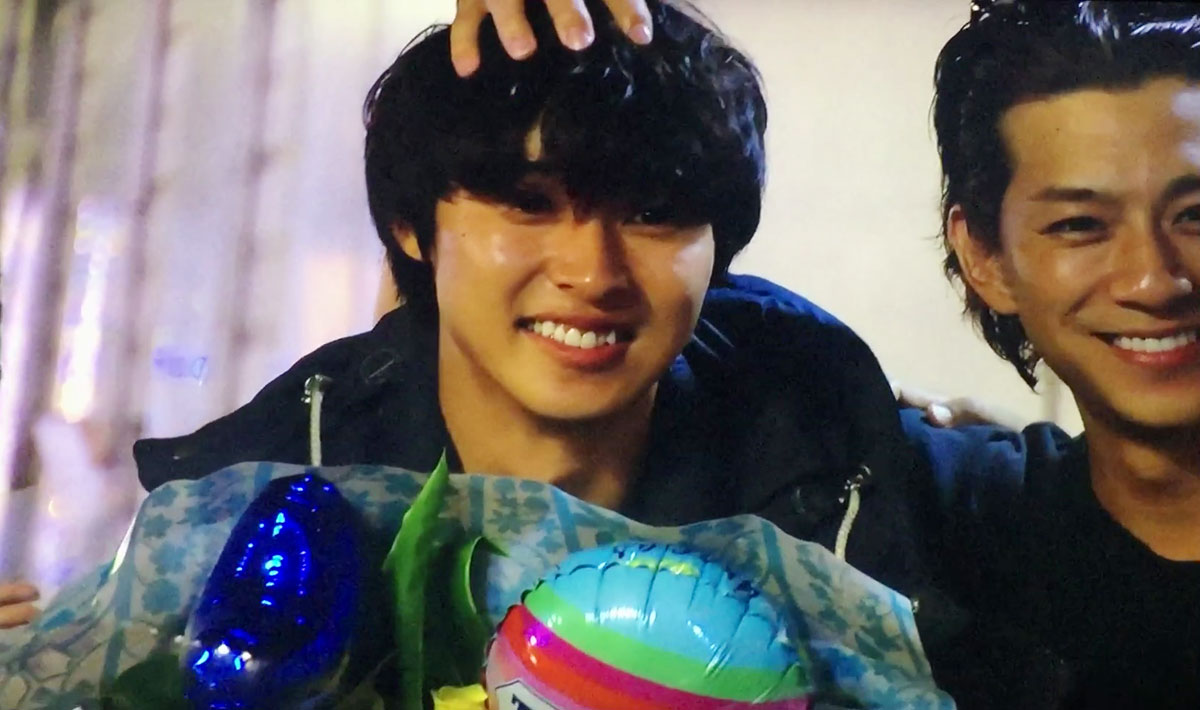 Shohei-san disguised himself as a foreigner and stood at the corner, head down, holding flowers for Kento. They seemed really close. When they took photos at the end, maybe it's just me but I thought Kento's eyes looked a little teary. He probably didn't want the filming to end. It seems like he really had loads of fun filming this.
Kiritani/Miura/Nomura's crank up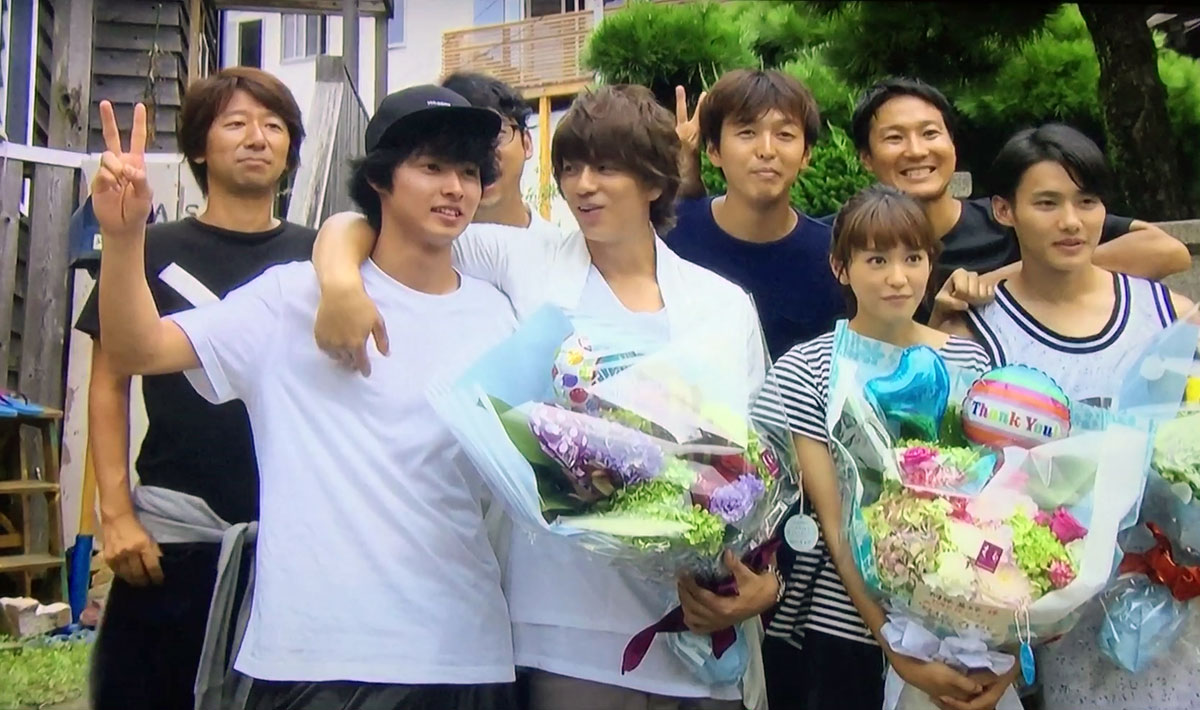 Kento gave flowers to Shohei-san. This was the day after his own crank up and he came in his casual wear and sandals. They were cute when posing for photos at the end, replacing 'cheese' with some weird phrases?
Kento's interview (approx. 6 mins)
Loving this cos there was so much close up here. And more so because Kanata appeared at the end! Kento talked about himself vs Kanata, about the filming process, and some scenes, etc. Towards the end of the interview, he said to the fans, "Thank you for buying the DVD… I hope you'll watch it over and over again….(blah blah blah blah)…." then followed by this ⤵
Hahaha haii~ wakatta yo 🙂