Happy New Year!  あけましておめでとう! Do check out the revamped official site of JoJo's Bizarre Adventure: Diamond is Unbreakable (Part 1) → jojo-movie.jp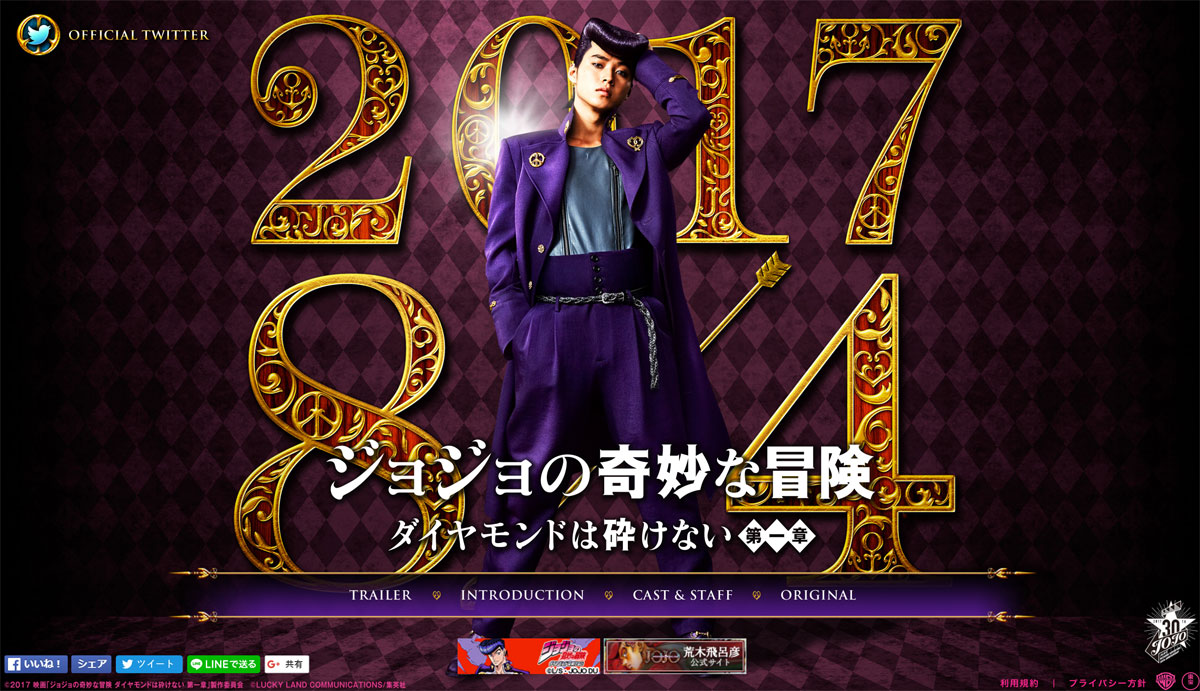 2016 was a Kento-filled year, with releases of two lead movies and a getsu9 which gave us the amazing Kanata. I'm really thankful that we had so much of Kento to see.
2017 is looking very exciting. The first present we got was JoJo's visual. It's a good start and I hope that everyone will continue to support our tennen ouji. It's been 2.5 months since we opened the site, and I really thank everyone who visited and left comments. Please continue to support us and Yamazaki Kento in 2017. Yoroshiku onegaishimasu!