The filming location was a room in a building in Tokyo, and Kento appeared in loungewear – black framed glasses, sweatshirt, gray sweatpants, and sandals. When the staff introduced him, he responded cheerfully, "yoroshiku onegaishimasu!".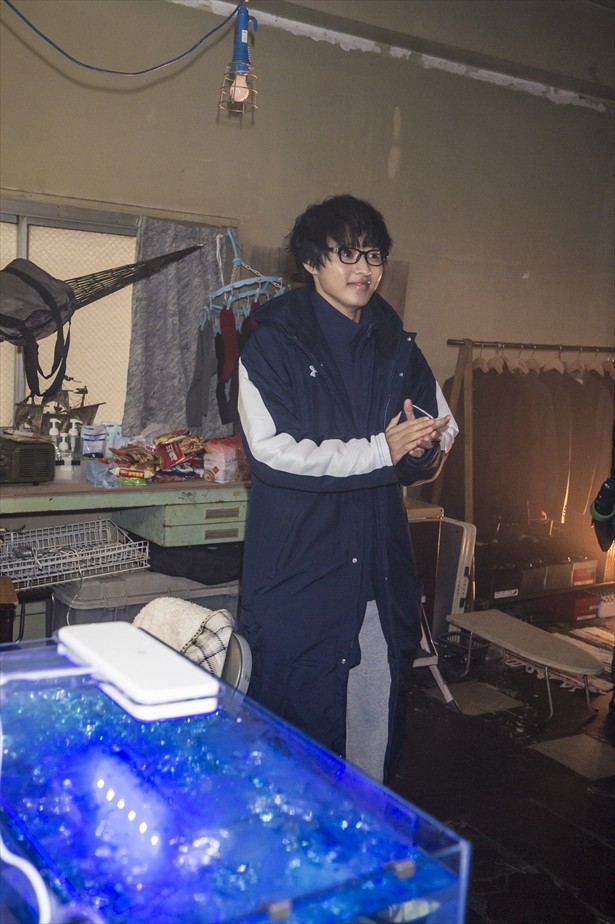 First they filmed the scene where Outarou searches for information on the 'kiss woman' (mysterious woman who kills him with her kiss) on the computer in his room.
Outarou's room is in a gloomy shared housing building, as one wouldn't have expected of a host. The battered sofa, bed, record player were among the mess in his room. The laundry lying everywhere showed that this belonged to a man living on his own. Perhaps it matched his own perception of Outarou, but when Kento saw this set, he said "this is nice!", and went to sit on the bed, and did shadow boxing with the suits and jackets that were hanging from a rack. He was in a relaxed mood.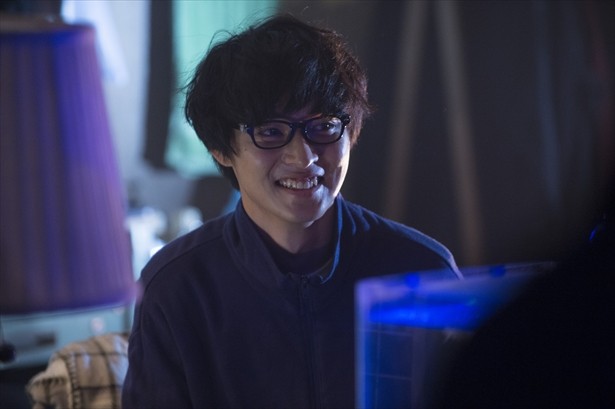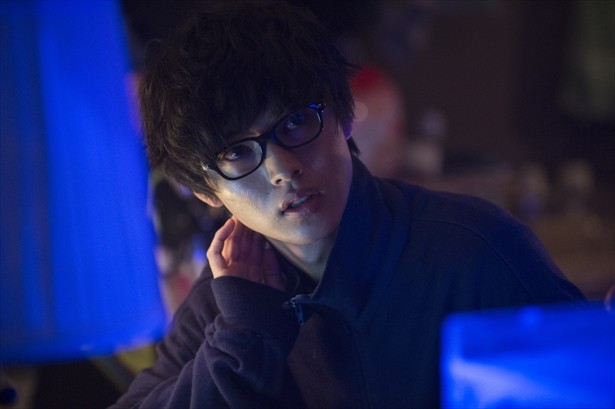 That being said, when the filming started, his expressions completely changed. While searching for information on the 'kiss woman', Outarou's serious expression gave off a sense of nervousness that showed Outarou's fear and panic from being killed by the woman.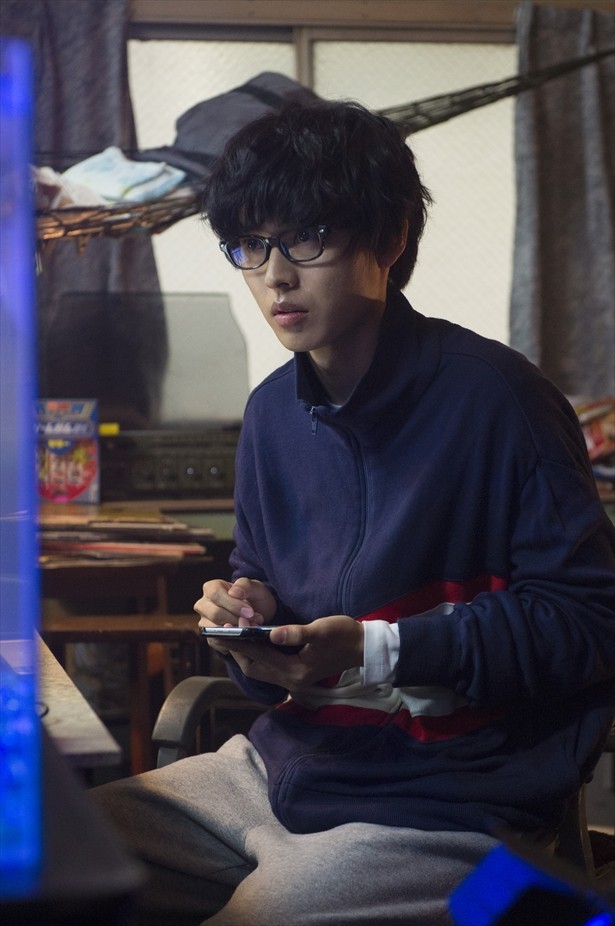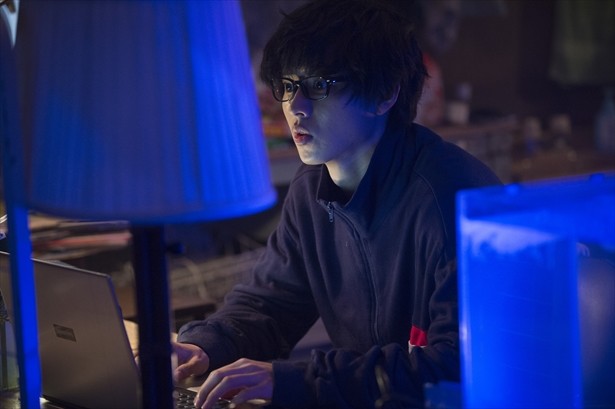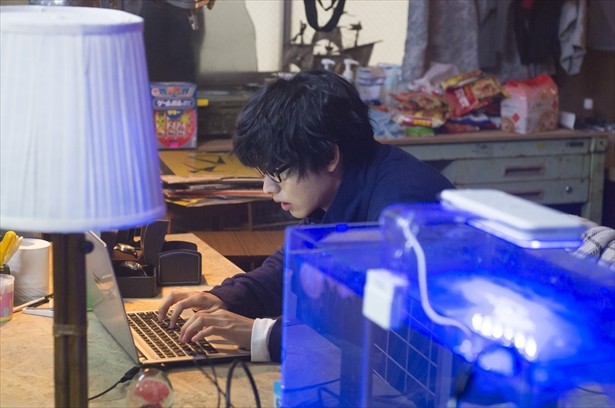 The next scene that was filmed was when Outarou returned home in his host look, and a visitor came knocking on the door. For this "could it be the kiss woman?" scene, Kento was wearing a black striped suit, wine red shirt and glossy necktie. A stark contrast to his earlier 'sleep wear', Kento perfectly carried off the flashy suit look, that even producer Suzuki Akino was mesmerized.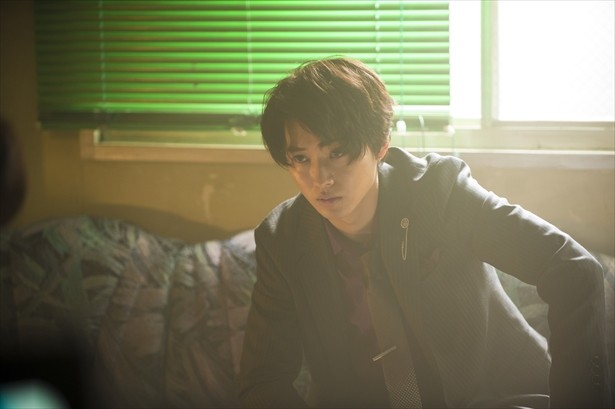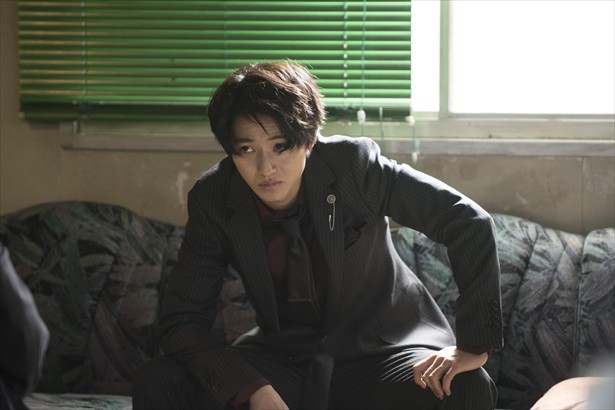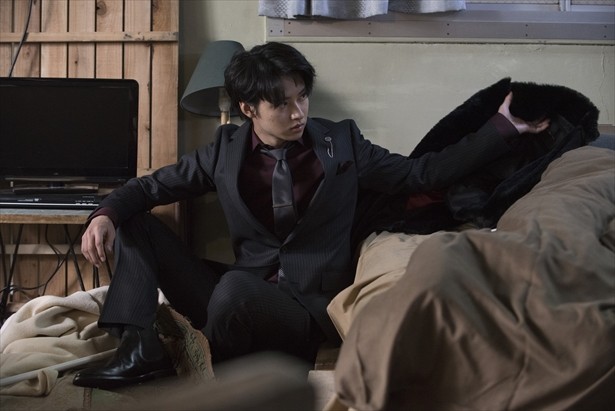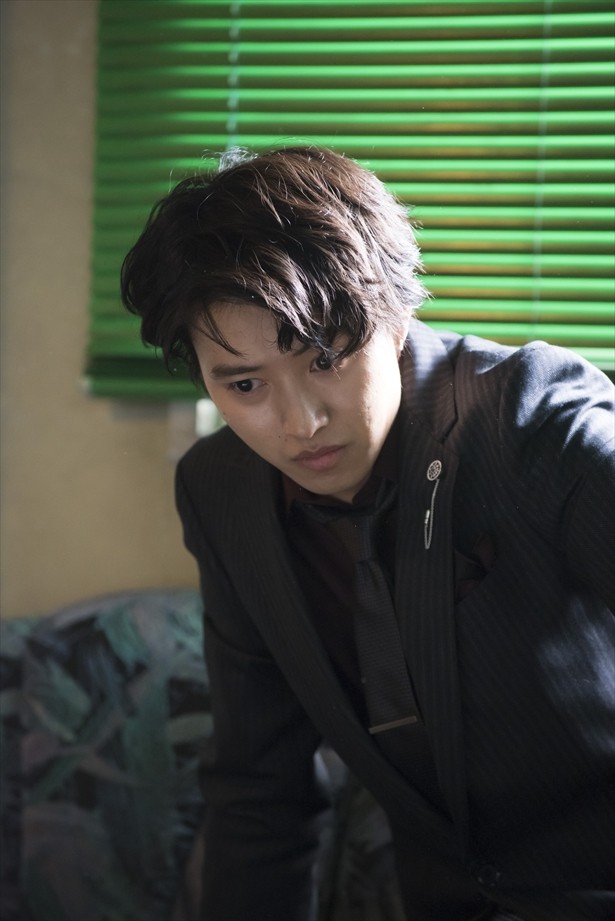 In this scene, for some reason Outarou had a coat over his head and was holding a broom and dustpan in his hands, which looked kinda comical. I think it'd be fun seeing that gap, him in a kakkoii suit yet getting all flustered and panicky, peeking and hiding from his bed, etc. Apparently, when he saw himself in the mirror or when he read a message on his phone, he suddenly shouted "uwah!" which frightened some of the staff too lol.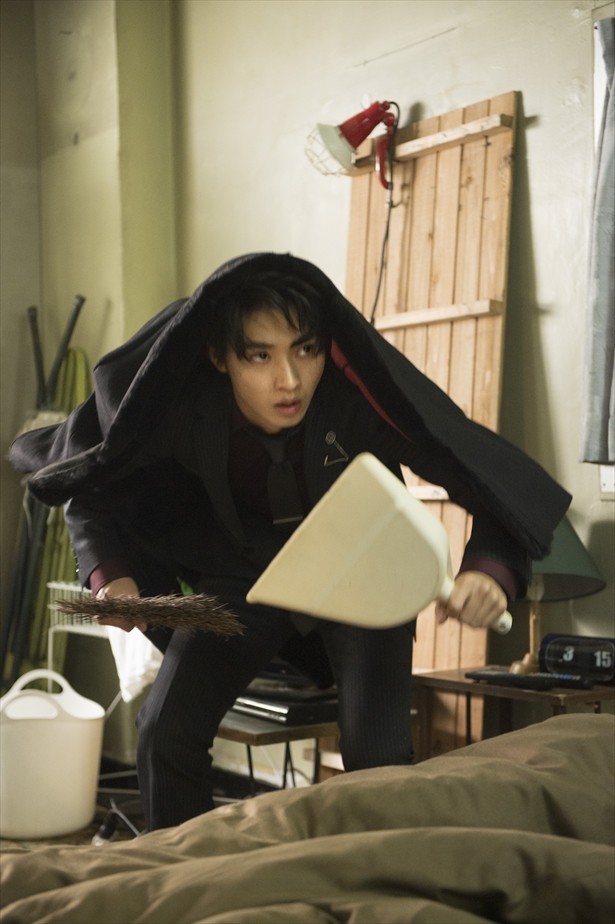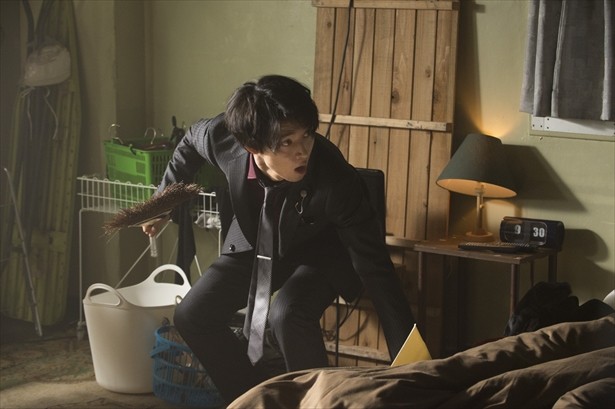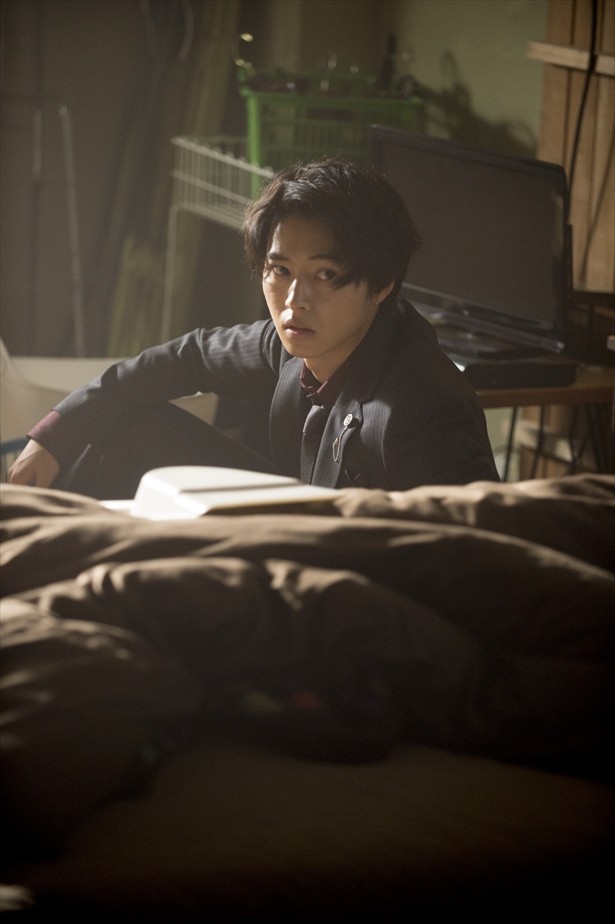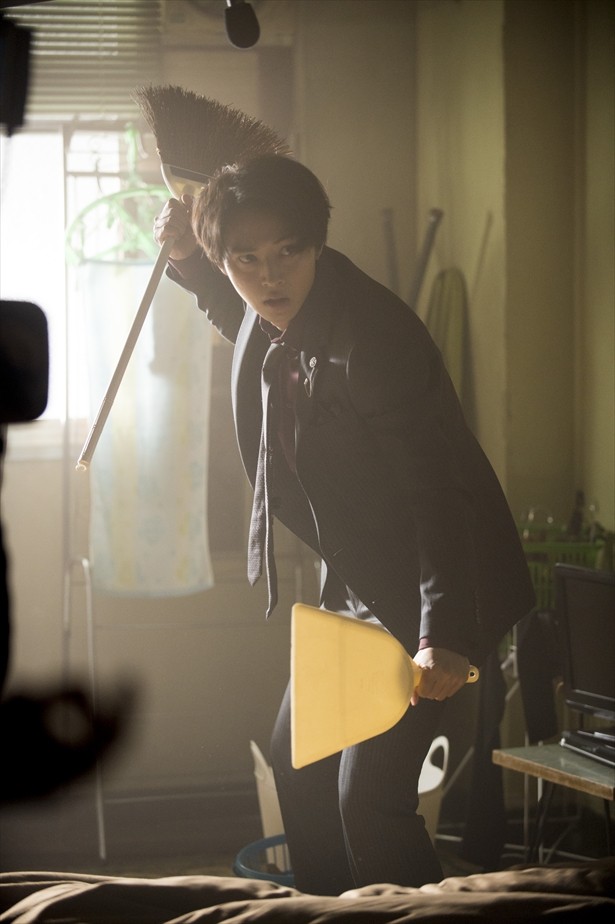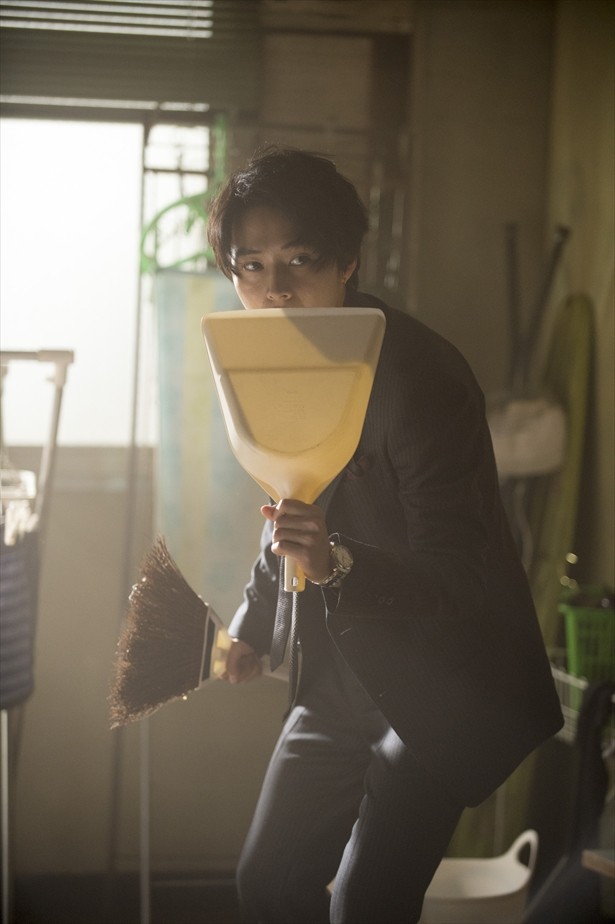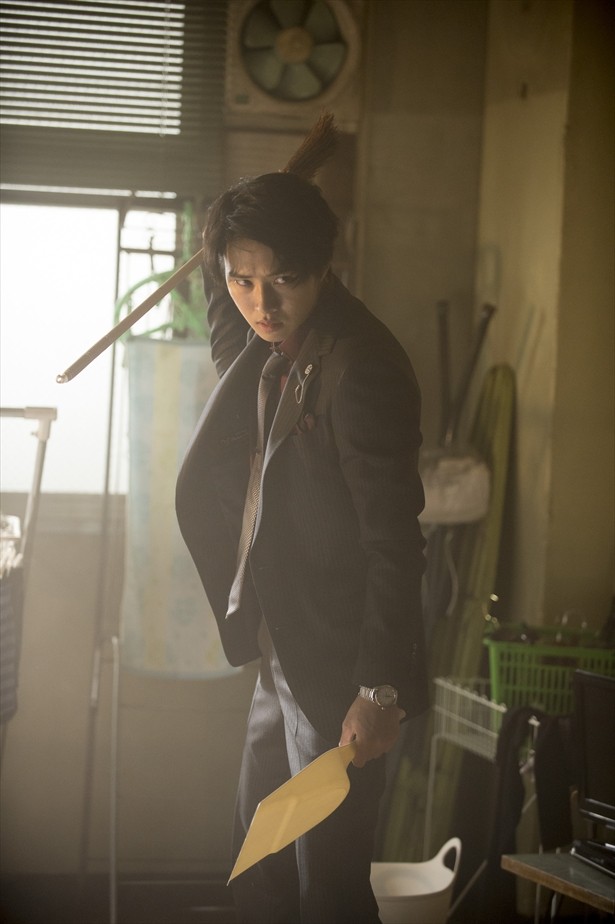 ↓ Kento was probably amused by the scene too ↓