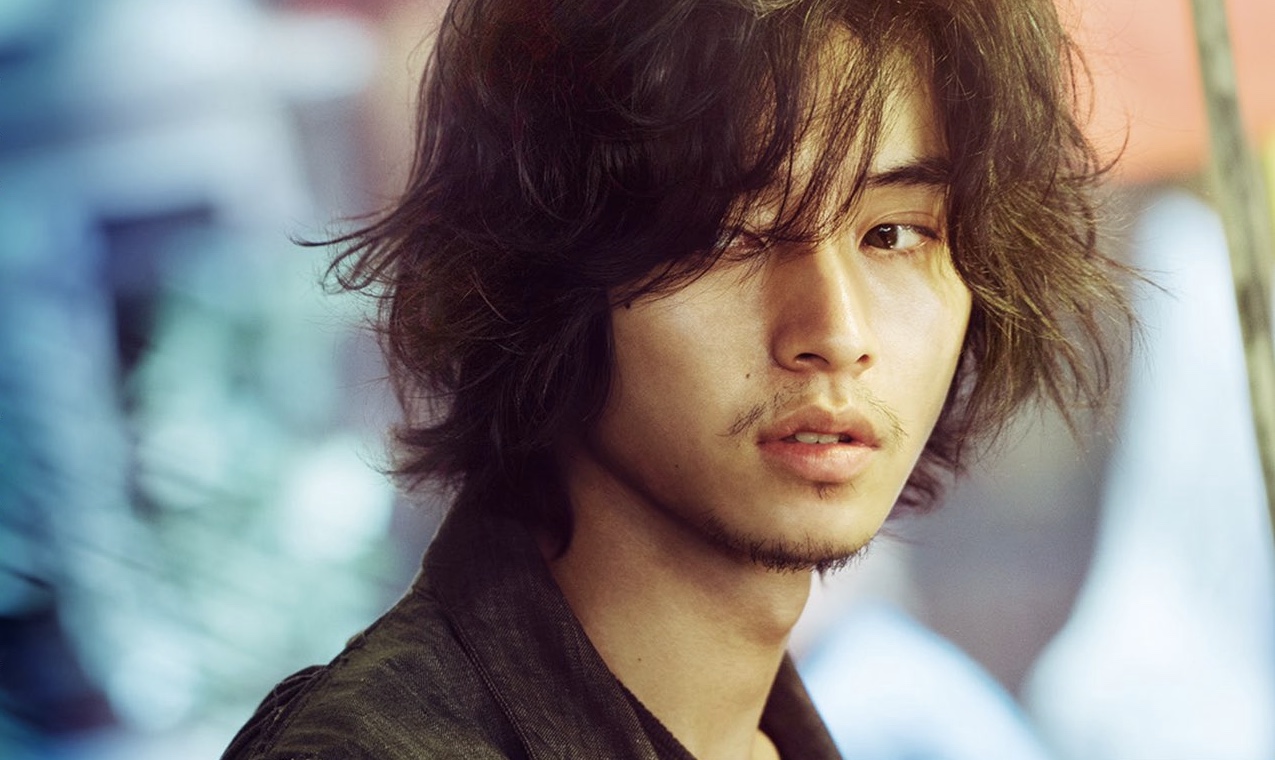 Release date: 17 April 2020
Director: Yukisada Isao
Screenwriter: Horai Ryuta
Music: Sokabe Keiichi
Distributors: Shochiku, Aniplex
Production management: Yoshimoto Kogyo
Official website: gekijyo-movie.com
Official twitter @gekijyo_movie
Official instagram @gekijyo_movie
Synopsis:
Based on the novel of the same name by Matayoshi Naoki, "Gekijou" is a love story that spans a total of 7 years. It tells of the main character Nagata who aims to be a playwright, and his lover Saki who supports him in the pursuit of his dream.
Cast:
Yamazaki Kento as Nagata
Matsuoka Mayu as Saki
Kanichiro as Nohara
Ito Sairi as Aoyama
Iguchi Satoru (King Gnu) as Komine
Asaka Kodai as Tadokoro
Kamikawa Shusaku
Otomo Ritsu
Miura Masaki
Poster: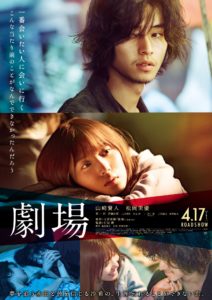 Trailer (60s):
Teaser (30s):
Making (30s):
Notes:
Film was announced on 16 July 2019.
Filming started in early June 2020 and most of the scenes were filmed in the Shimo-Kitazawa area.
Kento grew out beard/moustache for the first time in his life for this role.
First 30s teaser trailer was released on 16 January 2020.
Stills: