Fujitsu General announced that in the 1st round of the JoJo x Fujitsu General campaign, they will be putting up a huge wallpaper advertisement along the passageway within Shinjuku station (Tokyo Metro Marunouchi Line) from 31 July to 6 August, 2017. The full ad is 14.5 metres long and 2.1 metres high.

But the middle portion of the ad will change depending on which angle you view it from.
Angle #1: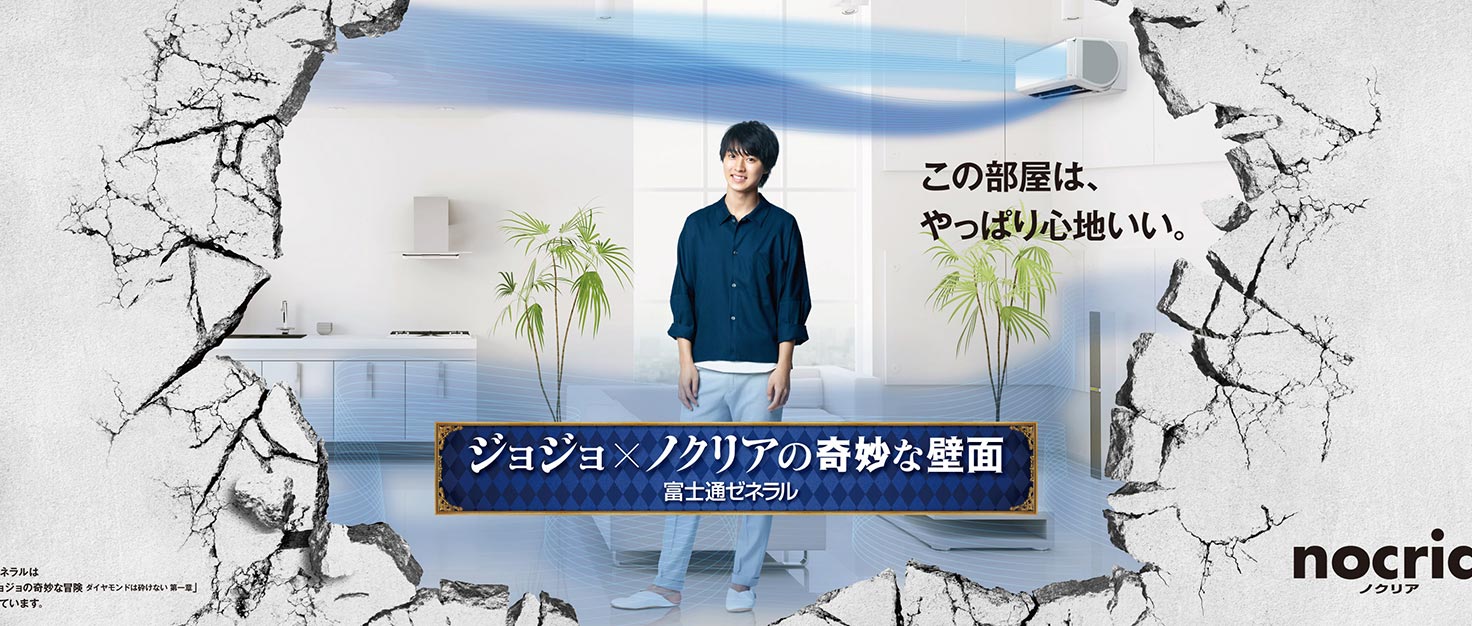 Angle #2: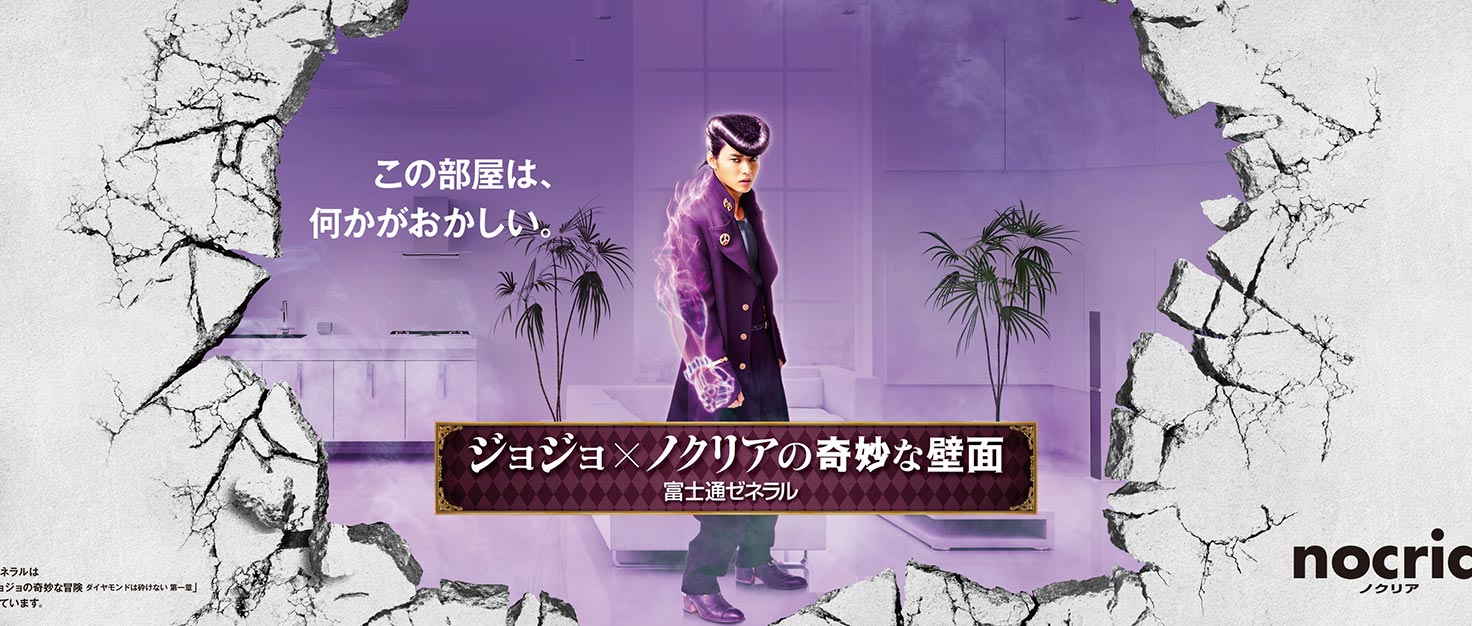 There's also some space beside Yamazaki Kento (life-size image, by the way) so isn't it a good chance to take a two-shot?