Ozawa Kazuhiro, half of comedian duo Speed Wagon, shared a photo of himself with Kento today on his Instagram and Twitter. Apparently Ozawa is a huge JoJo fan, and his combi is named after that particular foundation in the JoJo series. That aside, Ozawa also acted with Kento before in the drama SP Eien no Bokura Sea Side Blue.
On Instagram:
Ozawa's Bizarre Adventure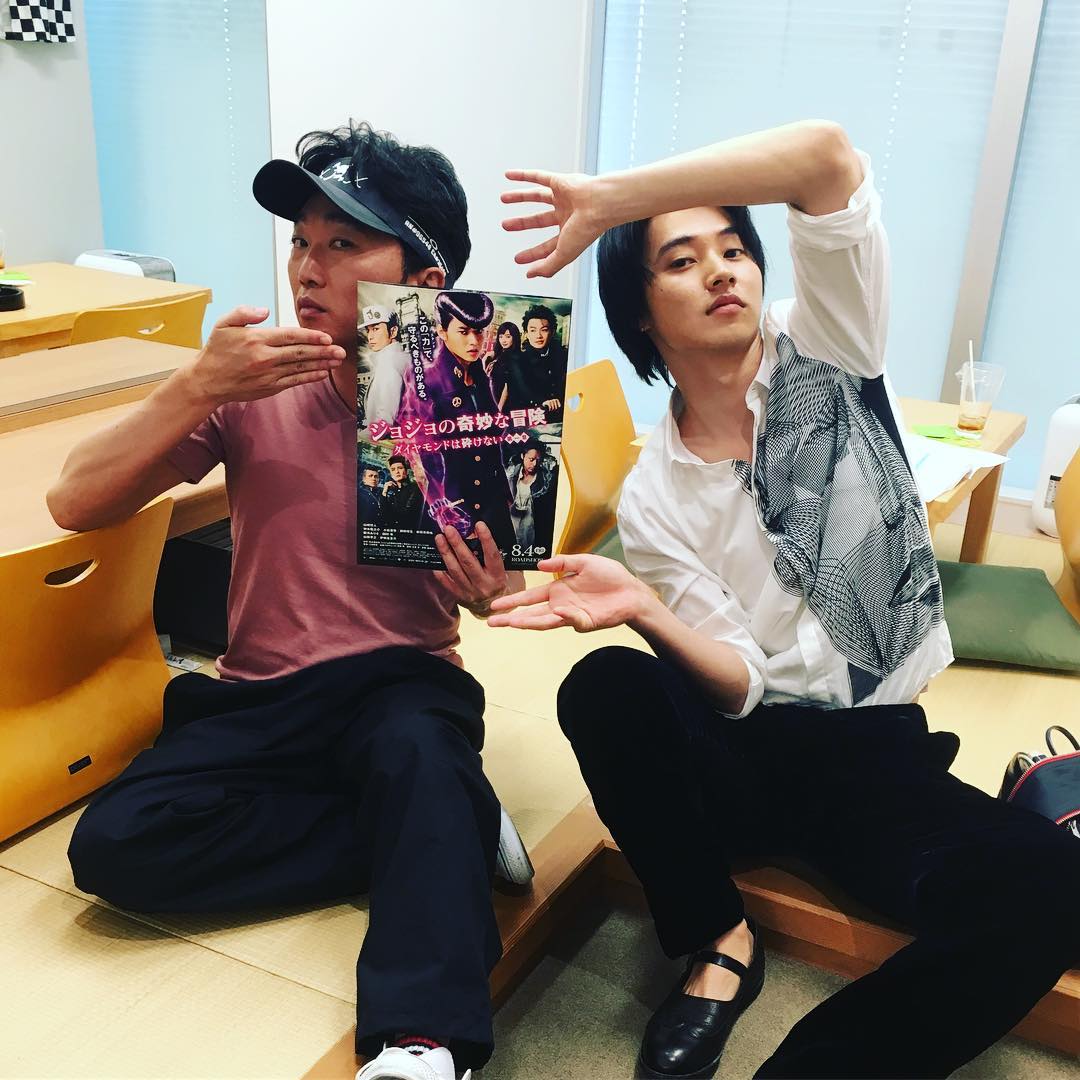 On Twitter:
I found the Crazy Diamond guy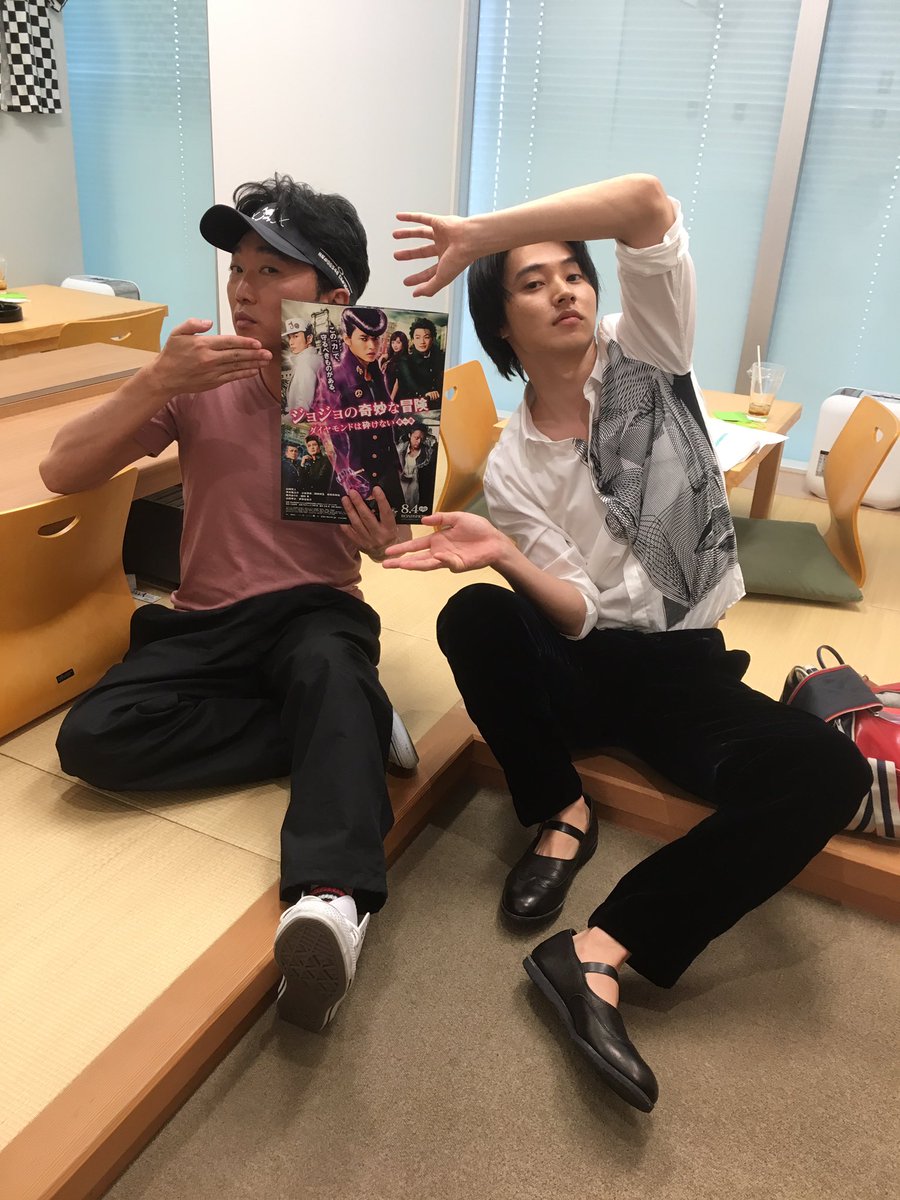 Kento's fashion sense ?